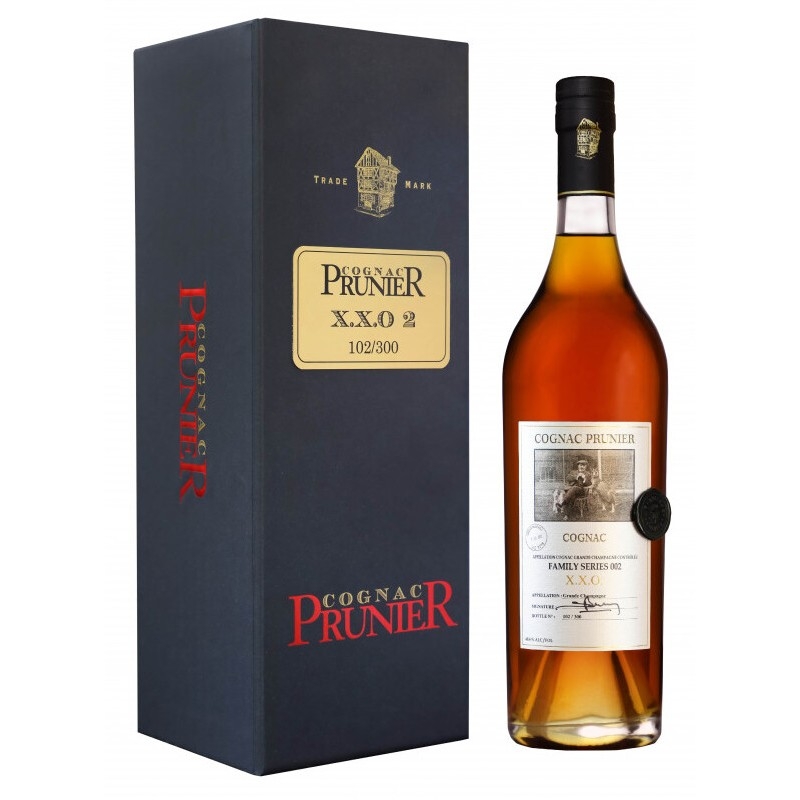  
XXO Cognac Prunier Family Séries 002
XXO Family Series 002 is a single cask Cognac from the 1985 vintage. It comes from the Grande Champagne region and was selected by Dale Cooper and Stéphane Burnez from Maison Prunier. During his recent visit to the Cognac region, Dale Cooper visited the dank cellars of Maison Prunier in Gimeux, where hundreds of casks and lady cans rest peacefully, allowing the cognac they contain to mature and age.
Description
Tasting notes:
Nose: Very expressive, extrovert combining spices, black pepper, fresh walnuts and dried fruit.
Palate: Powerful body balanced with refined tannins, liquorice aromas and an orange structure. A precise and refined cognac with good length.