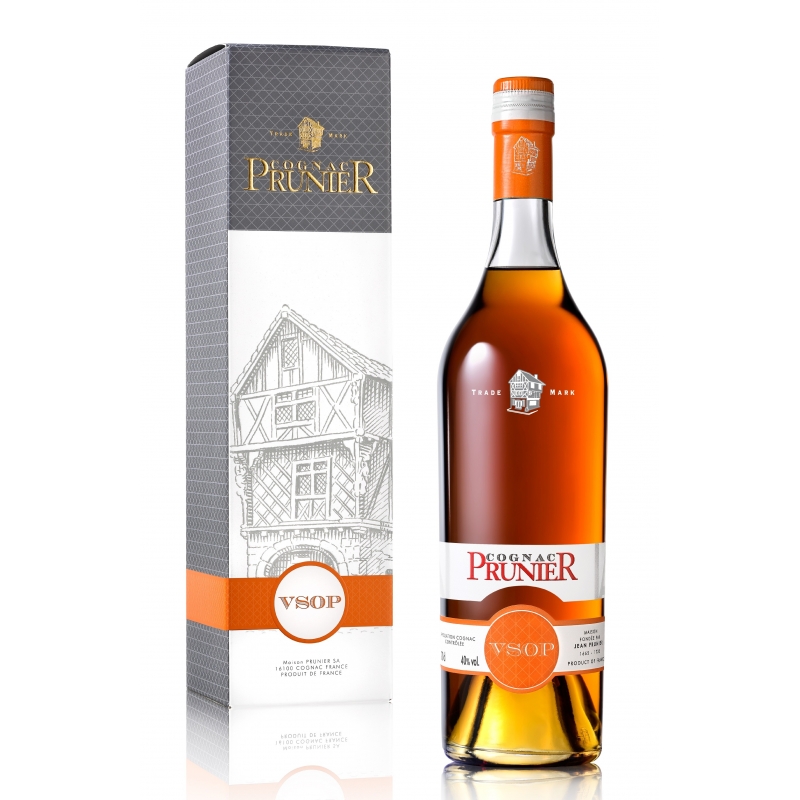  
VSOP Cognac Prunier
Cognac Prunier VSOP - We find the PRUNIER style in this Cognac, that is to say a Cognac very frank in taste, with already a good maturity for this product more based on the structure than on the fruit ....
Description
Colour
Pale gold, shiny
 
Nose
At the beginning the nose seems almost 'hidden' then gradually there is an impression of extreme smoothness with tea aromas.
 
Mouth
the mouth is full of fruit ( mango) with a final smooth touch. "Easy" to drink this cognac combines the qualities of an after dinner drink and a cocktail base.