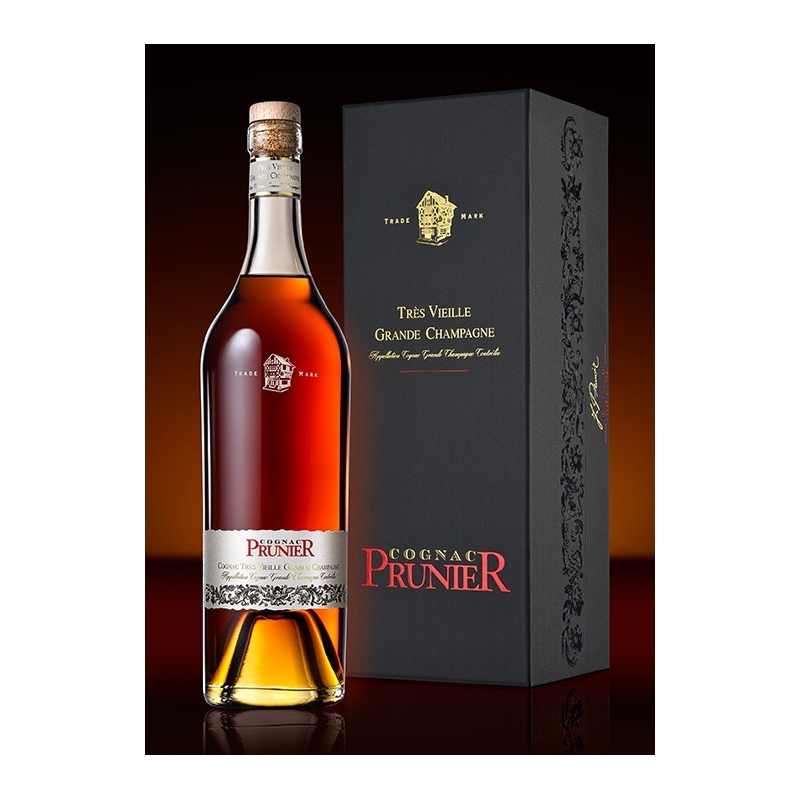  
Très Vieille Grande Champagne Cognac Prunier
Cognac Prunier Très Vieille Grande Champagne : A traditional Grande Champagne – sophisticated and complex – a blend of old Cognacs with an average age of 40/45 years...
Description
The perfection of old cognacs achieved only from long ageing.  It is the Grande Champagne which produces the best cognacs destined for exceptionally long ageing.  This blend is very full in the mouth and has strong aromatic flavours which will please not only cigar smokers but all aesthetes looking for a rare experience.  This cognac represents the quality achieved only by time by its strength and distinction.
Colour
Beautiful deep golden brown.
 
Nose
You must wait a little for the nose to develop.  Afterwards it is difficult to name the aromas as they are so numerous.  In the first place I identify leather, orange flowers, apple (Tatin tart), white pepper.  One then discovers the woody aspect.
 
Mouth
The mouth is subtle and strong at the same time.  Rich, complex – here is a unique cognac.