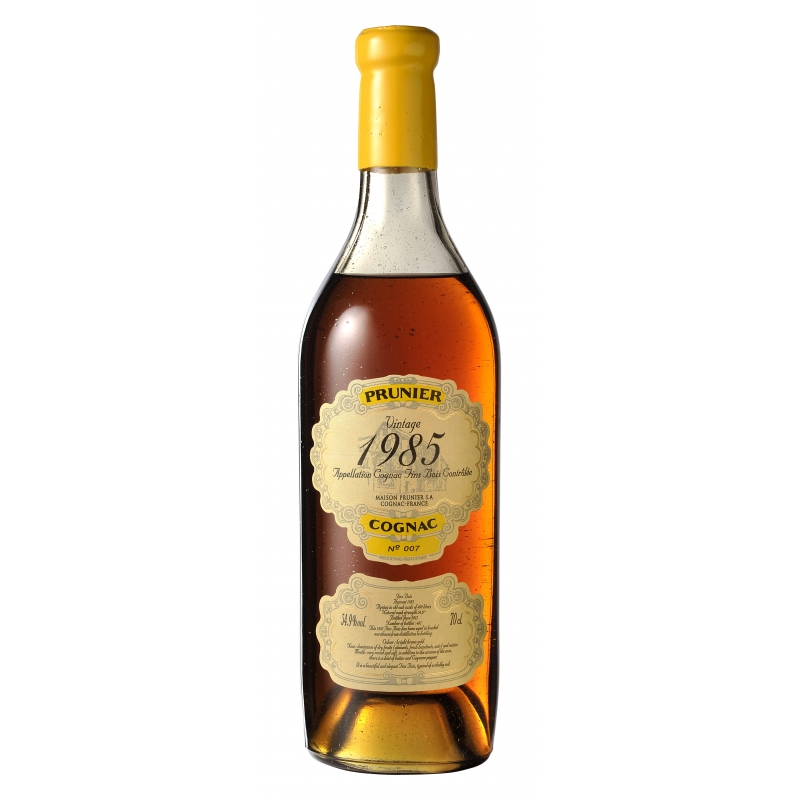  
1985 Fins Bois Cognac Prunier
Cognac Prunier Vintage 1985 Fins Bois - Harvest 1985 - Natural cask strength : 54,9° - Bottled June 2012 - Number of bottles : 481...
Description
Colour: bright brown gold.

Nose : dominance of dry fruits ( almonds, fresh hazelnuts, nuts) and raisins.

Mouth : very round and soft, in addition to the aromas of the nose, there is a hint of butter and cayenne pepper.

It's a beautiful and elegant Fins Bois, typical of a chalky soil.