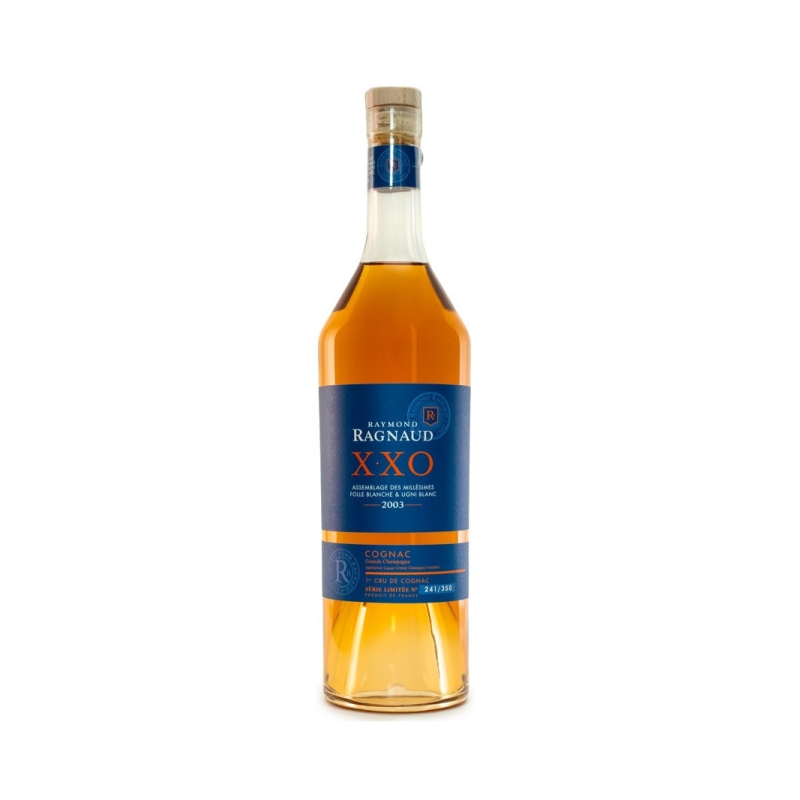  
XXO Cognac Raymond Ragnaud
An XXO from the Raymond Ragnaud Cognac vineyard, located in the Grande Champagne region.
A blend of a 2003 vintage of Ugni Blanc grape variety and a 2003 vintage of Folle Blanche grape variety, it is the marriage of a powerful brandy and a fine and elegant brandy.
Description
Tasting Notes:
The sophisticated nose allows cognac lovers to discover complex and intense aromas.
On the palate, white and yellow fruits, intensity and power accompanied by a beautiful length in the mouth with subtlety.