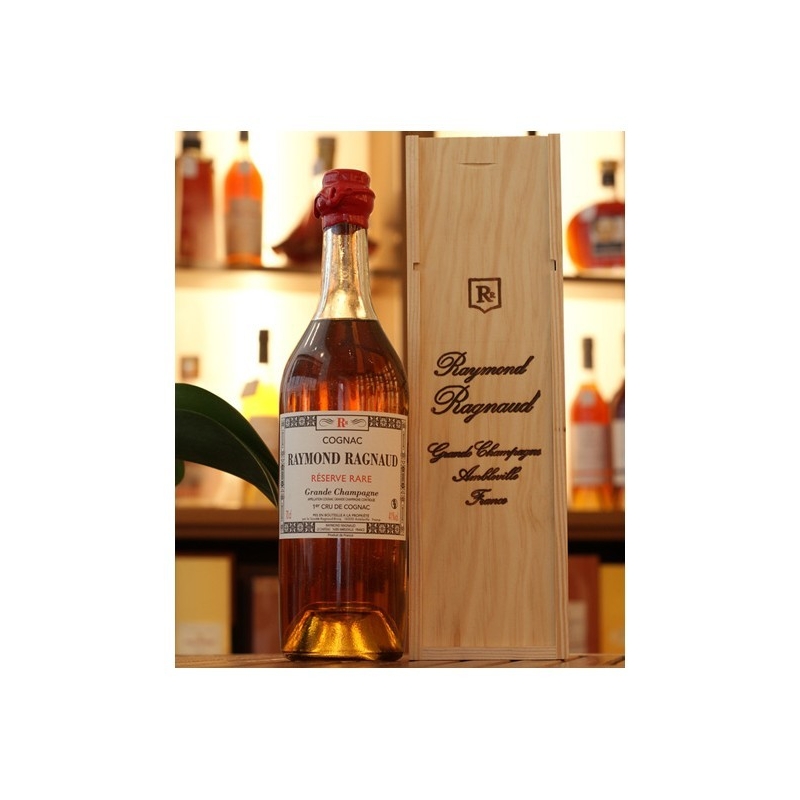  
Réserve Rare "Bouteille antique bullée" Raymond Ragnaud
Réserve Rare "Bouteille antique bullée" Raymond Ragnaud : 41°

Presented in bubbled bottle and wooden box.
A Grande Champagne cognac!
Description
Réserve Rare "Bouteille antique bullée" Raymond Ragnaud : 41°

Unctuous and sensual liquid gold robe.
Musk nose with traces of bergamot, complexity and class.
Mouth of white and yellow peaches, mouth-filling and.
Lively spicy and fruity finish, exceptional smoothness which reflects the savours and richness of the Grande Champagne.