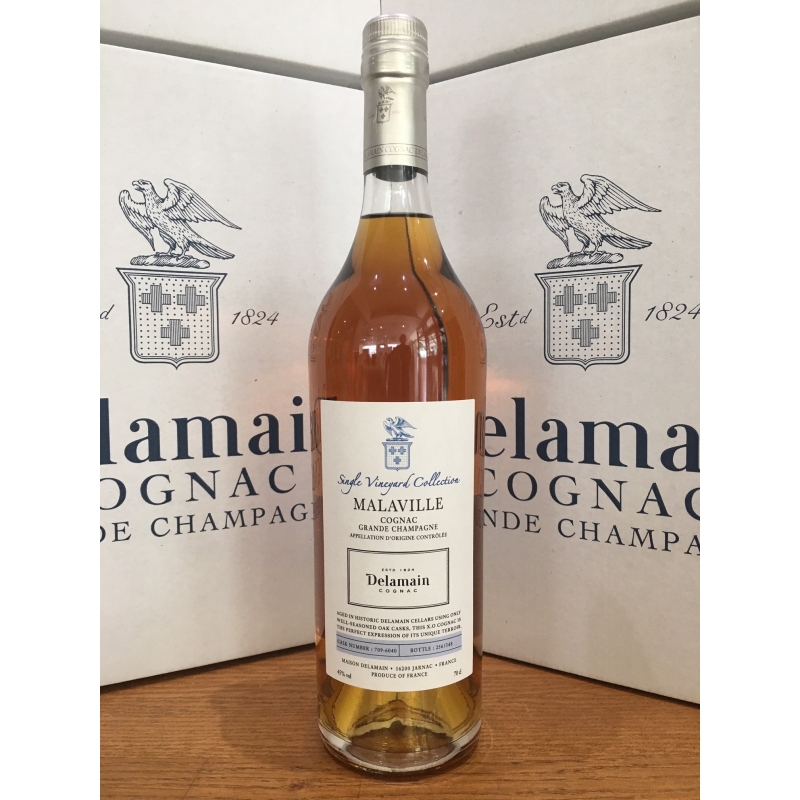  
Single Vineyard Collection Malaville Fût N° 709-6040 Cognac Delamain
Single Vineyard Collection Malaville Fût N° 709-6040 Cognac Delamain - Grande Champagne
EXCLUSIVENESS La Cognathèque !!
This cognac comes from a Malaville vineyard, a terroir renowned for the quality of its eaux-de-vie.
Description
Single Vineyard Collection Malaville Fût N° 709-6040 Cognac Delamain - Grande Champagne
For nearly two centuries, Delamain has been selling old cognacs exclusively from Grande Champagne, the first and best Cognac wine.
The house has maintained a demanding qualitative approach and an elegant style that earned it the respect of connoisseurs.
Dominique Touteau, cellar master of Delamain Cognacs, and Stephane Denis, owner of La Cognatheque, selected the barrel 709-6040 in the cellars of Jarnac.
After a long aging in old barrels of oak of 350 liters, the qualities of this cognac were judged so singular that they were decided to put this barrel without assembly to 45%!