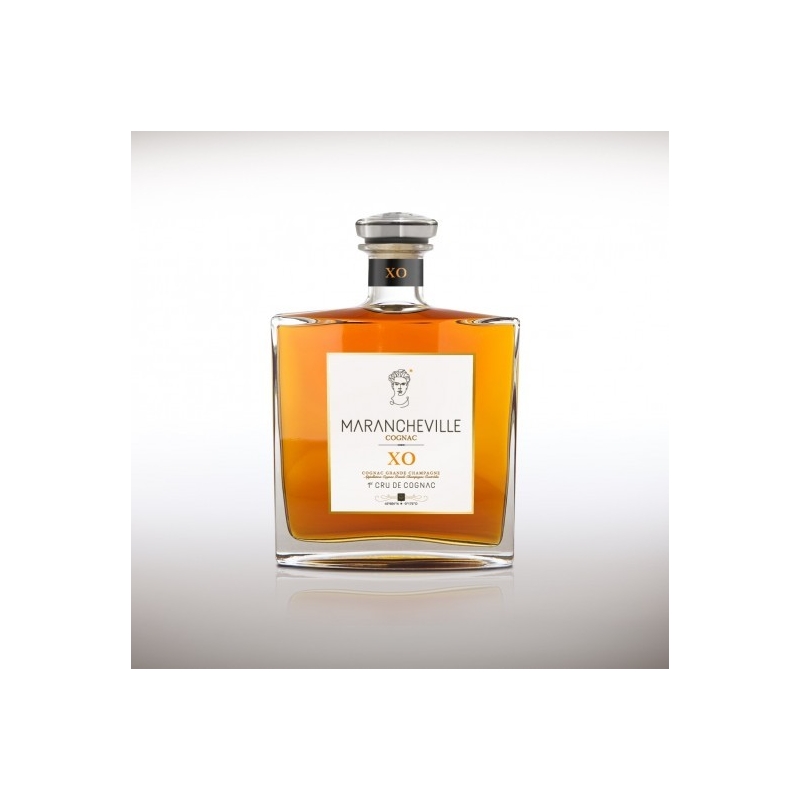  
XO 24 Carats - Grande Champagne
Cognac Marancheville XO 30 ans :A subtle blend of our best barrels.
Combining finesse and complexity, this cognac which is more than 30 years old offers a wide range of aromas.
Patience is the key to enjoy all the notes of this blend. Releasing its aromas over time, it is a real invitation to travel to Grande Champagne…
Description
Cognac Marancheville XO 30 ans :A subtle blend of our best barrels.
Combining finesse and complexity, this cognac which is more than 30 years old offers a wide range of aromas.
Patience is the key to enjoy all the notes of this blend. Releasing its aromas over time, it is a real invitation to travel to Grande Champagne…
TASTING NOTES:
STYLE: An authentic Cognac, it perfectly embodies the style of Marancheville.
ON THE NOISE: Spices – Nuts – Candied orange.
ON THE PALATE: Balsamic notes (cedar) – Good length on the palate, with a perfect balance between fruity and woody notes.
FINISH: Rancio coming through clearly on the palate, combined with a light bitterness on the finish.