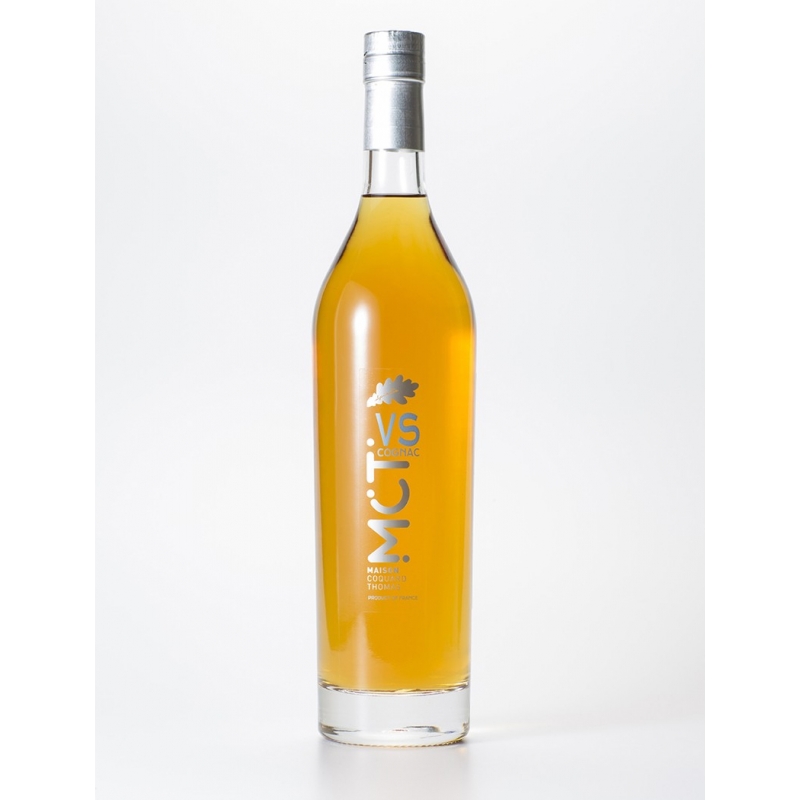  
VS Cognac Maison Coquard-Thomas
VS Cognac Maison Coquard-Thomas - 40°
A young fresh and crispy Cognac in a nice bottle to let you see through the transparent light golden shades of the VS.
Very easygoing, you will find many ways to enjoy it.
"Once you have tried it, you won't want to stop!" The right base for great cocktails.
Description
VS Cognac Maison Coquard-Thomas
This VS is a 2-4 years old blend, from our estate – mostly ugni blanc and some folle blanche grapes, aged in French oak barrels after the traditional double distillation. 
Terroir : chalky thin soil with limestone. Same geological composition as some famous estates located in the "Champagne" area.
Tasting notes from M. Aissa ABELLA, International Chief Sommelier
With flowery aromas such as jasmine and honeysuckle.
This Cognac has delicate vanillas hints from barrel aging.
The ideal companion for drinks and cocktails.