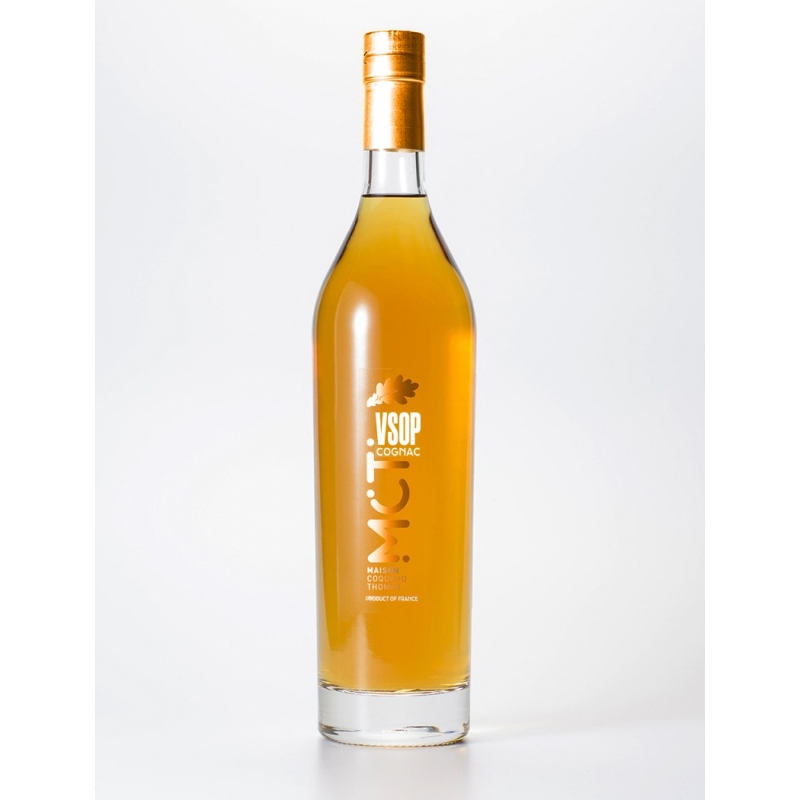  
VSOP Cognac Maison Coquard-Thomas
VSOP Cognac Maison Coquard-Thomas - 40°
Our VSOP is an "elegant man" it still has to gain some experience while aging but a nice way to get deeper into the cognac culture and experience, it will accompany in a nice way your dinner and events.
VSOP is for the connoisseur but also for the curious who wants to know more about our products expertise and know-how.
Description
VSOP Cognac Maison Coquard-Thomas
This VSOP is a 5/8 years old blend, from our estate – mostly ugni blanc and some folle blanche grapes, aged in French oak barrels after the traditional double distillation.
Terroir : chalky thin soil with limestone. Same geological composition as some famous estates located in the "Champagne" area.
Tasting notes from M. Aissa ABELLA, International Chief Sommelier
With ripe apricot and cocoa aromas, our VSOP combines delicate vanilla hints from barrel aging and spicy pepper flavors.
The ideal companion during meals and meats. As before dinner drink of course in many cocktails.