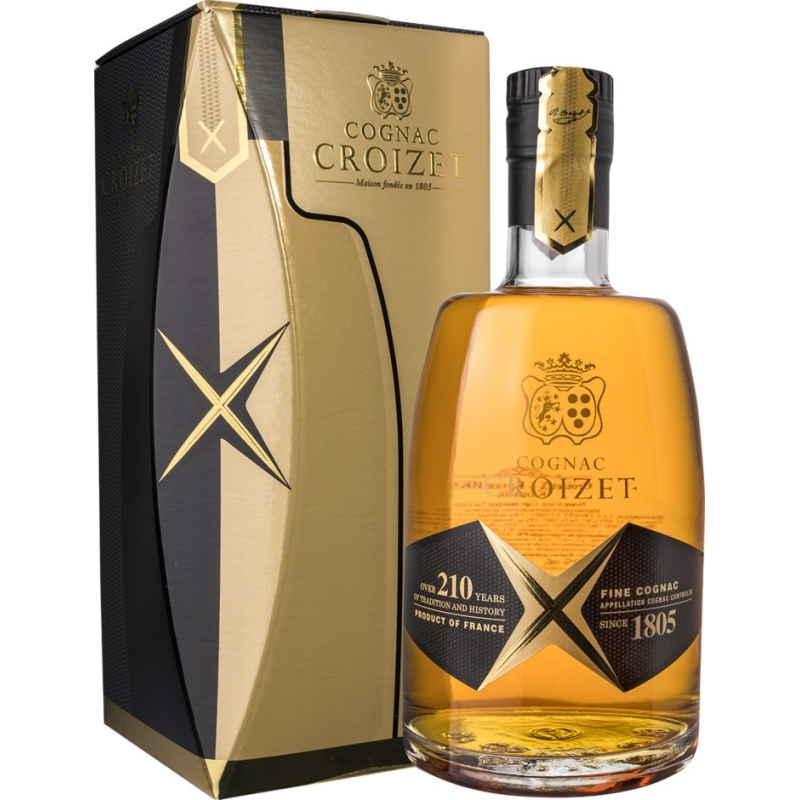  
Croizet X Cognac Croizet
Croizet X Cognac Croizet
Pleasant and energetic cognac from the Ugni Blanc grape.
Double distillation in Charentais stills and aging in French oak barrels for about 3 years.
Description
"Croizet" X - a wonderful digestive, served with ice or in its pure form, and its sweet vanilla flavor can be used to create elegant long drinks and premium Cognac cocktails.