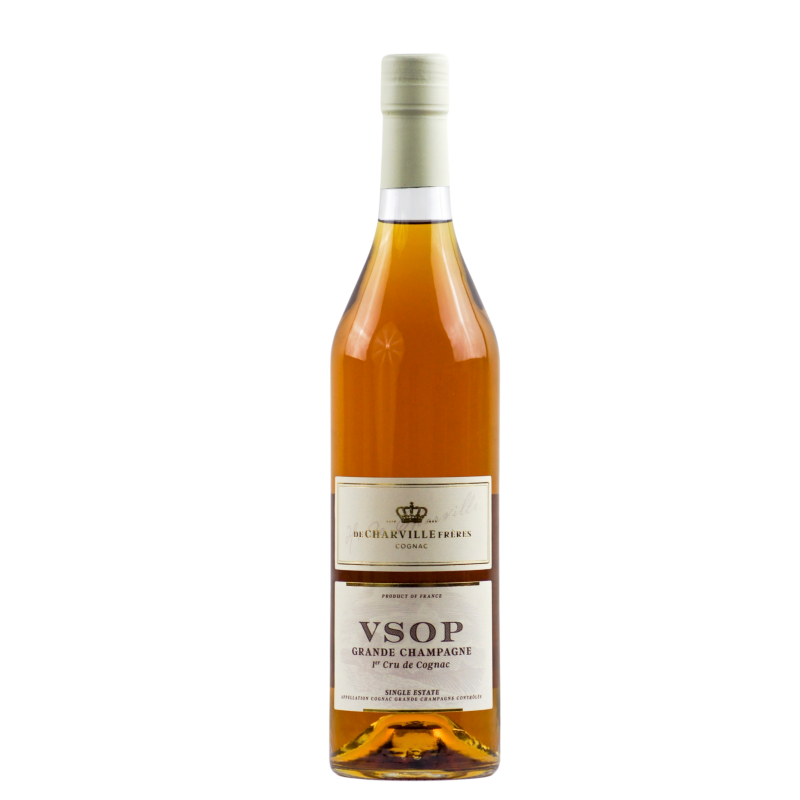  
VSOP "The Golden Age of Cognac" De Charville Frères
The Very Superior Old Pale (VSOP) is a blend of Cognacs of different ages, the youngest of which has spent at least 5 years in oak barrels.

Its amber color, its delicate floral aromas intertwined with vanilla make it an affordable Cognac.
Description
This Cognac comes from the Grande Champagne, the first growth of Cognac. This singular terroir, a guarantee of quality, is sublimated by our Single Estate production (from a single wine grower).

It is a subtle balance that makes it exclusive and authentic.

A golden color with amber nuances

On the nose, elegant aromas of fresh vanilla and spring flowers such as hyacinth, white narcissus, acacia and dry lime. Some spicy notes.

In the mouth it is soft and pleasant. Light attack, round and long finish.