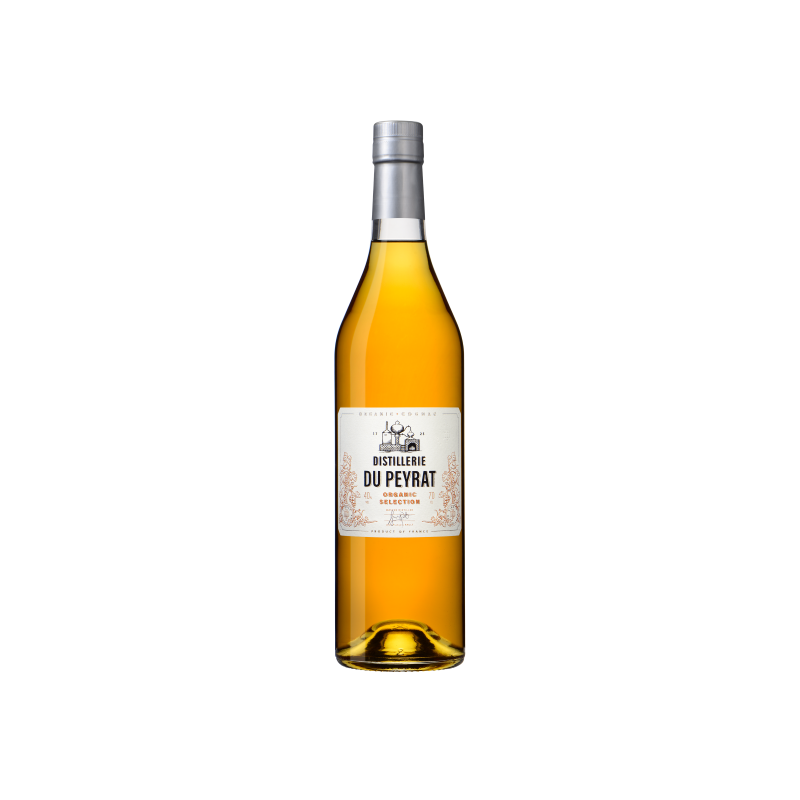  
Organic Selection VS Distillerie Du Peyrat
Organic Selection VS Distillerie Du Peyrat - 40%  ABV  / 700 ML

Fresh and Surprisingly Round Blend of Various Crus, aged 4 years in old Barrels
You will find this Organic Selection a great choice to drink on its own but also to serve as a base for your cocktails recipes!
Certified  Organic by the USDA  & ECOCERT
Description
As a blend of young and lively spirits, this organic Cognac Selection has been specially crafted to make it pleasingly round yet lively in mouth, thanks to our trademark fatty distillation process and an ageing in old oak barrels.
Tasting Notes
Aromas are redolent of ripe juicy apricots with hints of tropical fruits.
Rich and sweet in the mouth, flavors are pristine and focused with stonefruit, white tea and fresh flowers shining through. 
Smooth and balanced.