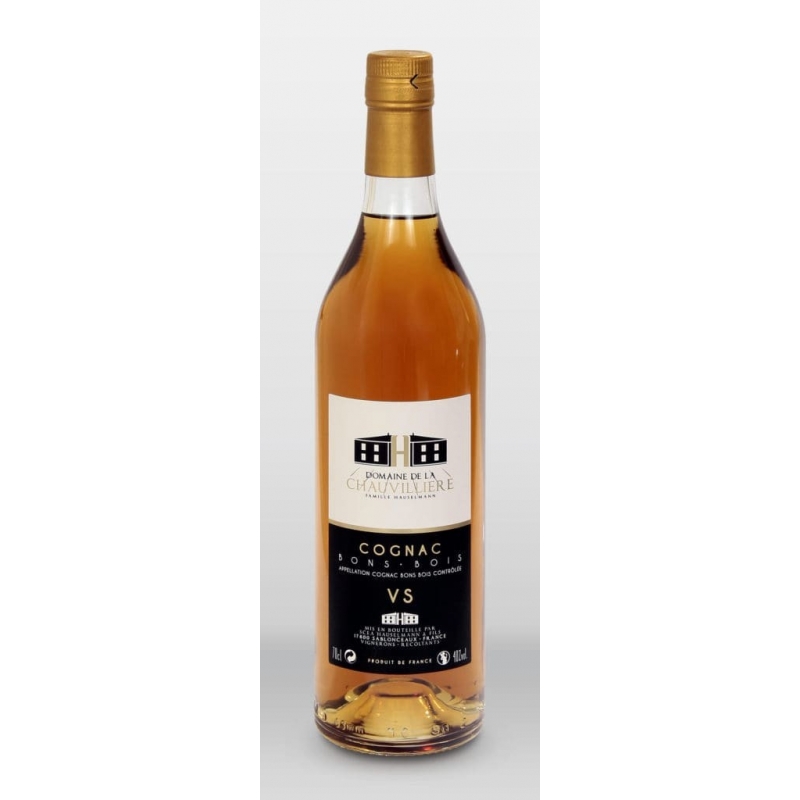  
VS Cognac Domaine de la Chauvilliere
VS Cognac Domaine de la Chauvilliere - Bons Bois
Cognac VS is the youngest cognac of the Domaine de la Chauvilliere, fine and harmonious, it comes from the assembly of our best eaux-de-vie.
Description
VS Cognac Domaine de la Chauvilliere - Bons Bois
After a traditional vinification without sulfur, the wines are distilled in our still.
The most aromatic barrels are selected for tasting and assembled to produce our Cognac VS.
It is currently a blend of eaux-de-vie from 2006.
It can be enjoyed alone or with your cocktails.