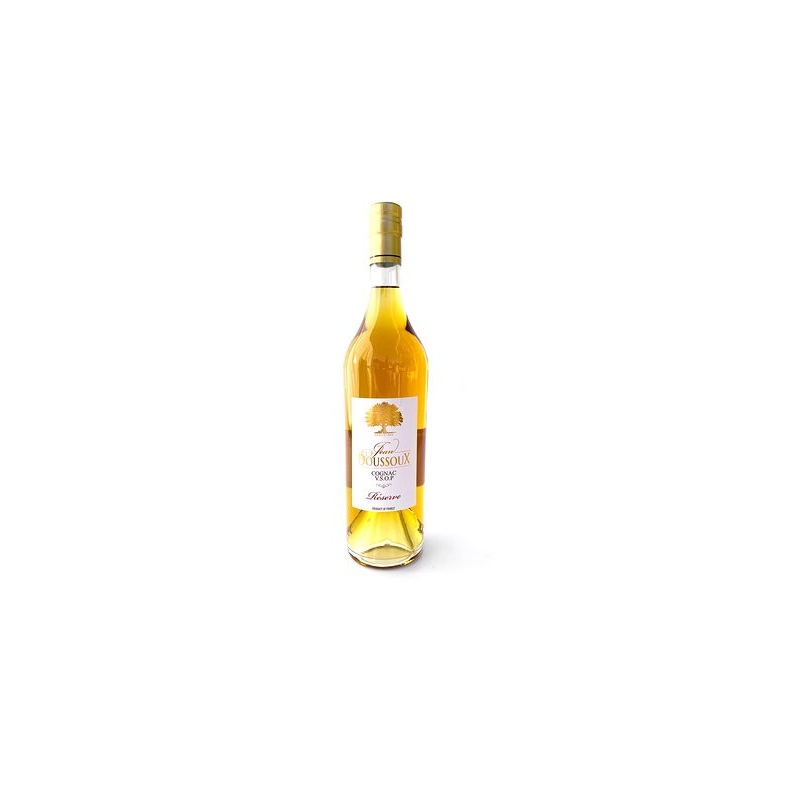  
VSOP Réserve Cognac Jean Doussoux Domaine du Chêne
A cognac from the Bons Bois terroir, made from Ugni blanc grapes aged in oak barrels
Description
Tasting Notes:
Amber highlights illuminate the golden color of this VSOP.
The nose is already evolved and candied, with notes of orange zest and dried fruit that combine perfectly with smoky and musky touches, revealing a succulent complexity.
An airy and suave palate reveals aromas of caramelized vanilla, candied orange marmalade supported by an almost smoky woodiness that asserts its style.
A pleasant freshness emerges revealing a rich and warm finish.