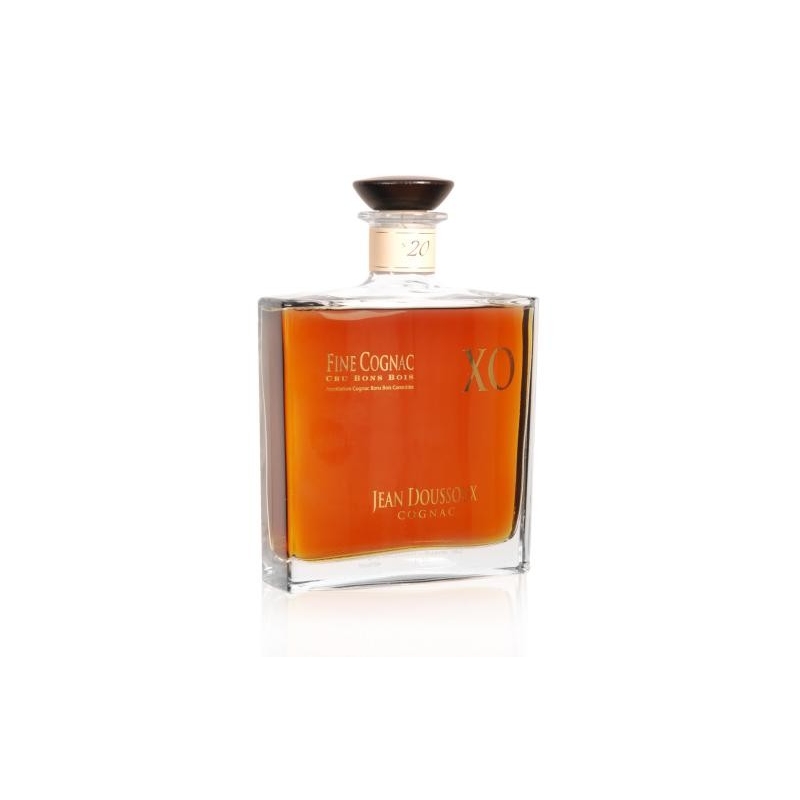  
XO N°20 Cognac Jean Doussoux Domaine du Chêne Decanter
A Cognac from the Bons Bois terroir, a limited blend of 6 batches of Cognac, aged in oak barrels. An elegant decanter presentation.
Description
Tasting Notes:
Copper highlights are revealed in the topaz color of this XO cognac.
A powerful and spicy nose, both exotic and lively, combines chocolate and coconut notes with a hint of blackcurrant bud and rancio.
The mouth is dense, fleshy and complex. The freshness of the varietal notes, the warmth of the spices, the greediness of the chocolate combined with the ageing in the barrel, offers a depth and a bewitching length in the mouth that will not leave you speechless.
Food and wine pairing : Roasted pigeon with white grapes