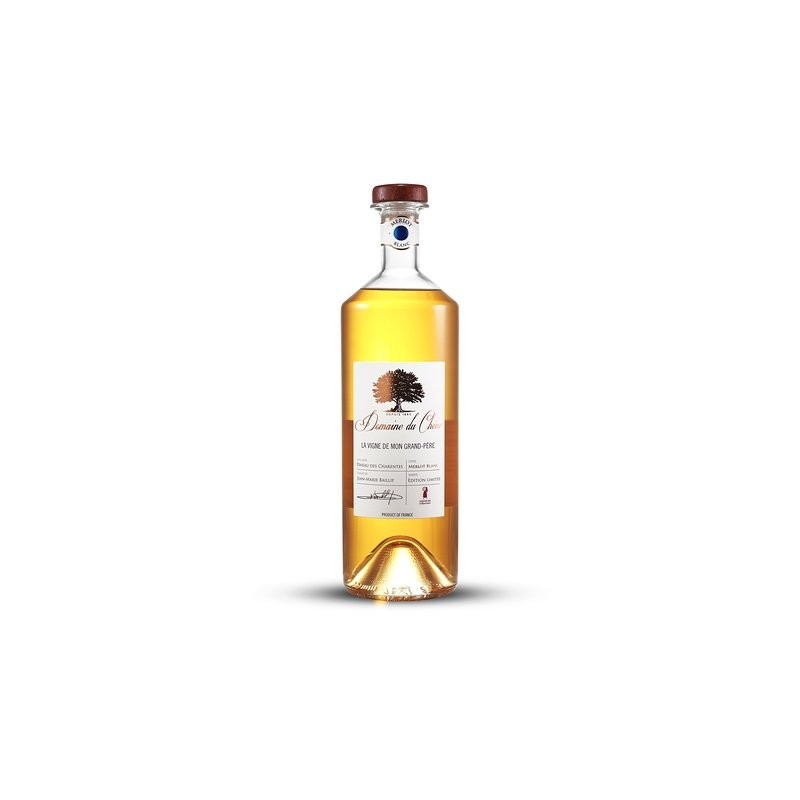  
Pineau des Charentes "La Vigne de Mon Grand-Père" Domaine du Chêne
Silver medal with 94/100 pts at the IWSC 2022.
Description
Pineau des Charentes White "La Vigne de Mon Grand-Père"- Domaine du Chêne
This white pineau reveals a golden yellow dress with golden highlights.
The nose is open, rich and fruity. It opens with floral, fruity and woody notes tinged with sweet spices like cinnamon giving it an almost oriental style while maintaining a freshness and elegance that reveals its atypical side.
The palate is round, finely wooded and greedy. It opens with notes of white-fleshed fruit, such as flat peach and floral touches, with hints of sweet cinnamon spice that adorn the woody look on the finish. The palate is fresh, complex, subtly woody and reveals a very pleasant aromatic persistence.
Food and wine : Seared foie gras, honey butternut tatin, Java pepper
Varietal: 100% Merlot White
Plot: Clay-limestone soil & sandy soil
Visual aspect: slightly coppery dress
Olfactory aspect: Fresh Appearance: Cedar, sandalwood, orange, hazelnut and its spices (nutmeg, vanilla)
Alcohol content: 17% vol
Aging: Oak barrel