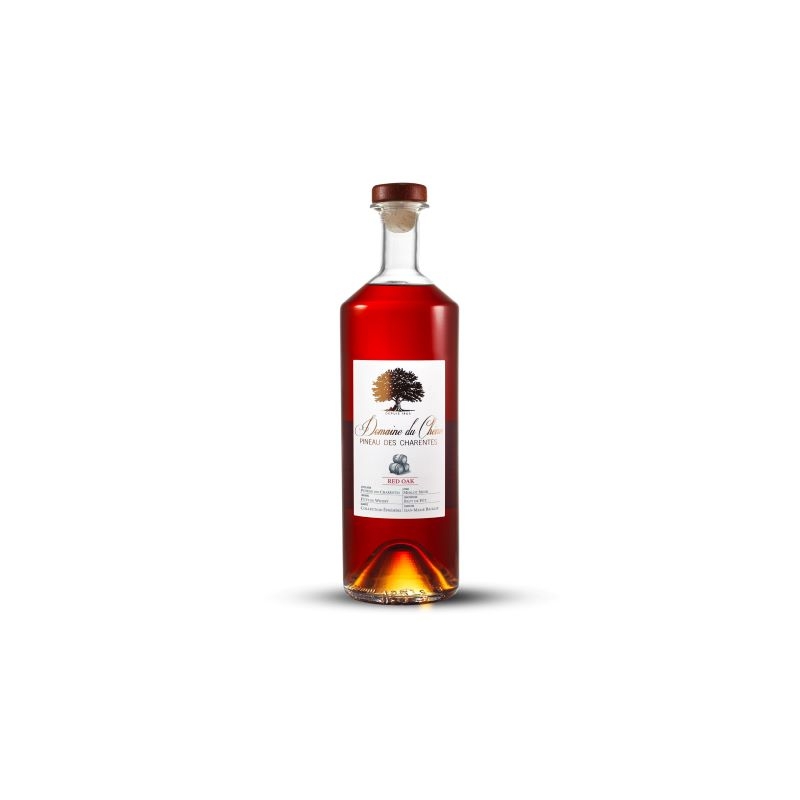  
Pineau des Charentes Red Oak Finish Whisky Domaine du Chêne
Made from the Merlot Noir grape variety, this Pineau des Charentes, after having aged in oak barrels, has been kept in barrels containing whisky!
A deep red colour and a nose that is both round and powerful! To be discovered!
Attention, it is part of the "Collection Éphémère" of Domaine du Chêne... Very limited quantity !
Description
This red pineau opens with notes of cherry kirsch but reveals a hint of peaty power.
The palate is lively but quickly opens up to the greediness of prune and cherry notes to let this peaty note appear at the end of the mouth, which brings acidity and makes the sweetness disappear.
A nose of candied fruits, with a slight bitterness.
Food and wine pairing: Pair with a cocktail with gin, or a dessert with a high percentage of cocoa.