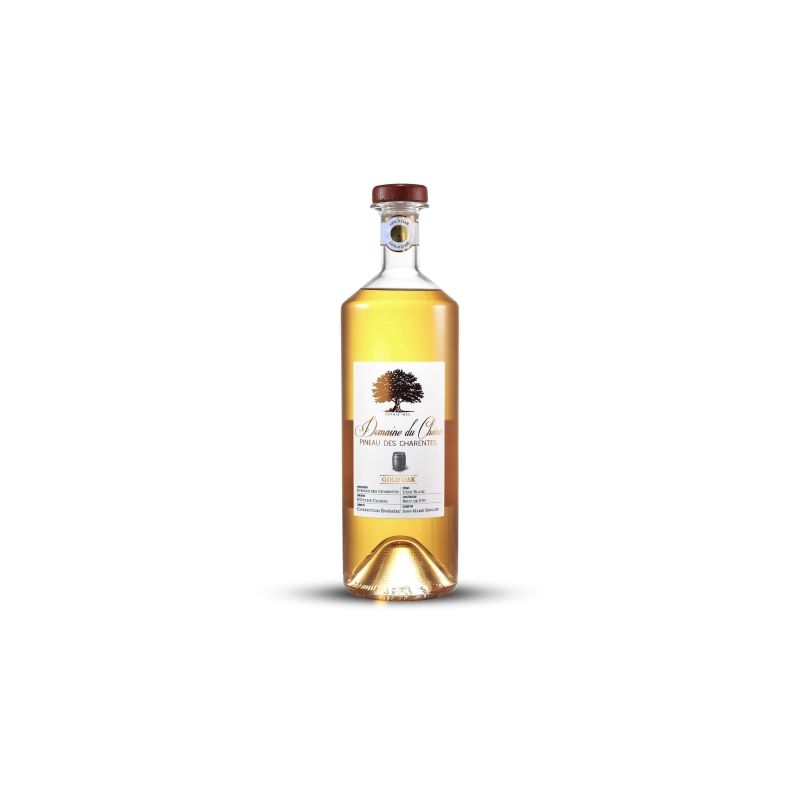  
Pineau des Charentes Gold Oak Finish Cognac Domaine du Chêne
A white Pineau des Charentes, made from the Ugni Blanc grape variety, which, after aging in oak barrels, has been kept in barrels containing Cognac.
A deep golden colour and a great aromatic complexity! To be discovered!
Attention, it is part of the "Collection Éphémère" of Domaine du Chêne... Very limited quantity !
Description
This finish in Cognac barrels brings an aromatic complexity and a power in the mouth that allows us to discover a less sweet and more contemporary Pineau!
A Pineau for all occasions... On its own, on ice, in cocktails, with cheeses such as Roquefort, as a starter with melon...