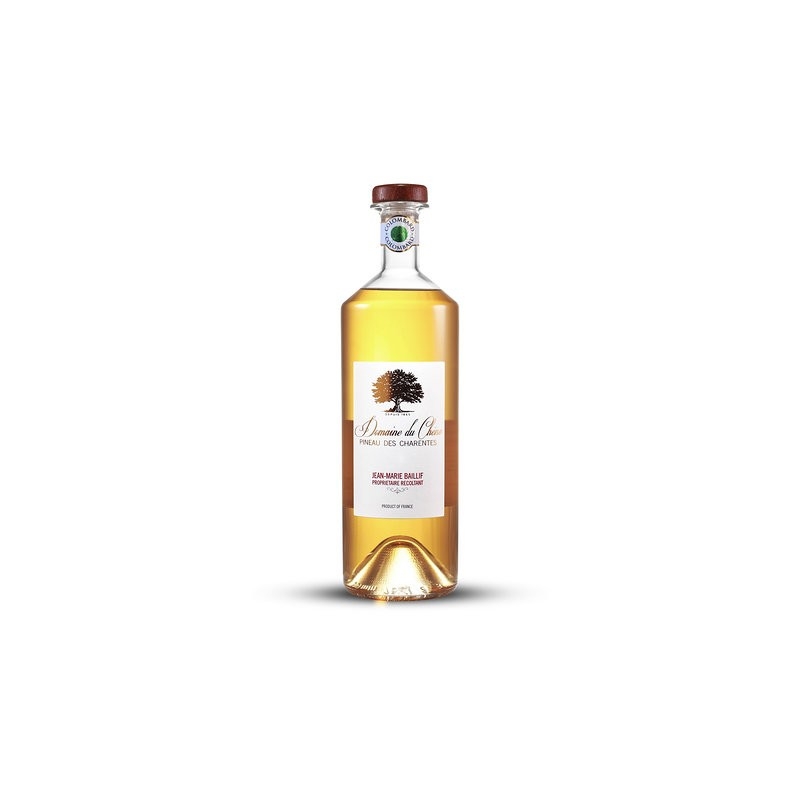  
Pineau des Charentes "Colombard" Domaine du Chêne
Pineau des Charentes White "Colombard" - Domaine du Chêne
A Pineau made from 100% Colombard grape!
Description
Pineau des Charentes White "Colombard"- Domaine du Chêne
This white pineau reveals a pale gold color with golden highlights.
The nose is open, fruity and fresh. It opens with notes of yellow-fleshed fruits such as slowly-plummeted plum associated with floral and varietal touches that perfectly reflect the typicality of the grape variety.
The palate is straight, precise and fruity. It opens with notes of candied queen-claude supplemented with touches of acacia flower and noble plant tips. The structure combines a fruity and fresh aspect that extends to a crystalline varietal finish with a slight bitterness.
Food and wine : 36-month ripened Comté with Mirabelle compote
Varietal: 100% Colombard
Plot: Clay-limestone soil & sandy soil
Visual aspect: Slightly golden
Olfactory appearance: Vivid with hints of yellow fruits
Taste aspect: Notes of quince, mineral with a nice acidity. Tense and fresh.
Alcohol content: 17% vol
Aging: Oak barrel