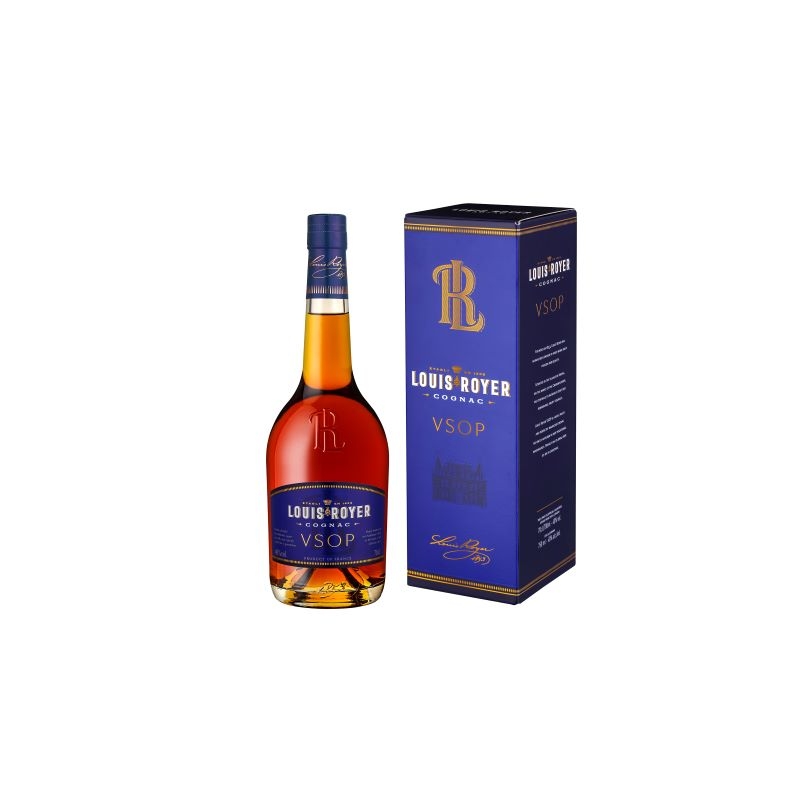  
VSOP Cognac Louis Royer
VSOP Cognac Louis Royer
LOUIS ROYER VSOP Cognac possesses qualities usually only found in older Cognacs.
Description
VSOP Cognac Louis Royer
Its smoothness and excellent balance between fruity aromas and woody notes create an expressive Cognac. It is hearty and already mature, rich in aromatic notes.
It is surely because it gains in complexity at each sip that it is recognized as one of the best VSOP Cognacs.
RECENT INTERNATIONAL GOLD AWARDS
THE DRINKS REPORT WORLD COGNAC AWARDS 2015/UK Gold
CONCOURS GENERAL AGRICOLE PARIS 2015/FRANCE Gold
INTERNATIONAL  WINE & SPIRIT COMPETITION 2014/HONG KONG Gold
THE SPIRITS BUSINESS COGNAC MASTERS 2014/UK Gold