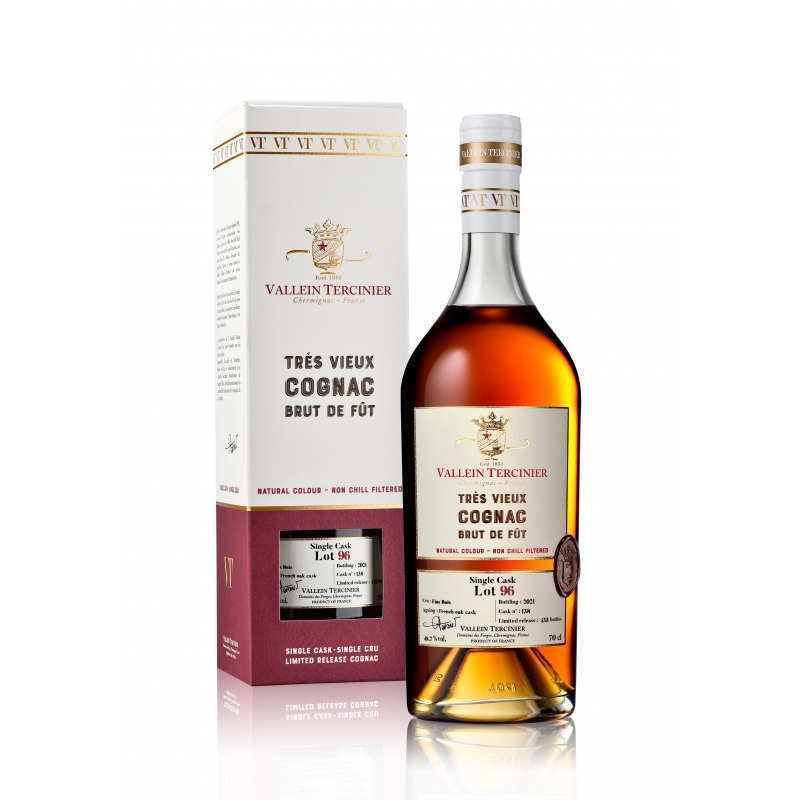  
Lot 96 Fins Bois Cognac Vallein Tercinier
Limited edition of 435 bottles ! Brut de Fût
Description
Subtle and voluptuous nose.
Exuberant and wise at the same time, this Cognac offers us a festival of aromas: Violet sweets, jasmine, exotic fruits, English cake,
and candied apricots.

The palate is rich, and gives way to delicacy: Violet, Timut pepper, liquorice and lemon.
In the finish, light oxidative and floral notes tending towards white tea, are harmoniously completed by discreet flavors of honey, chestnuts and toasted bread.