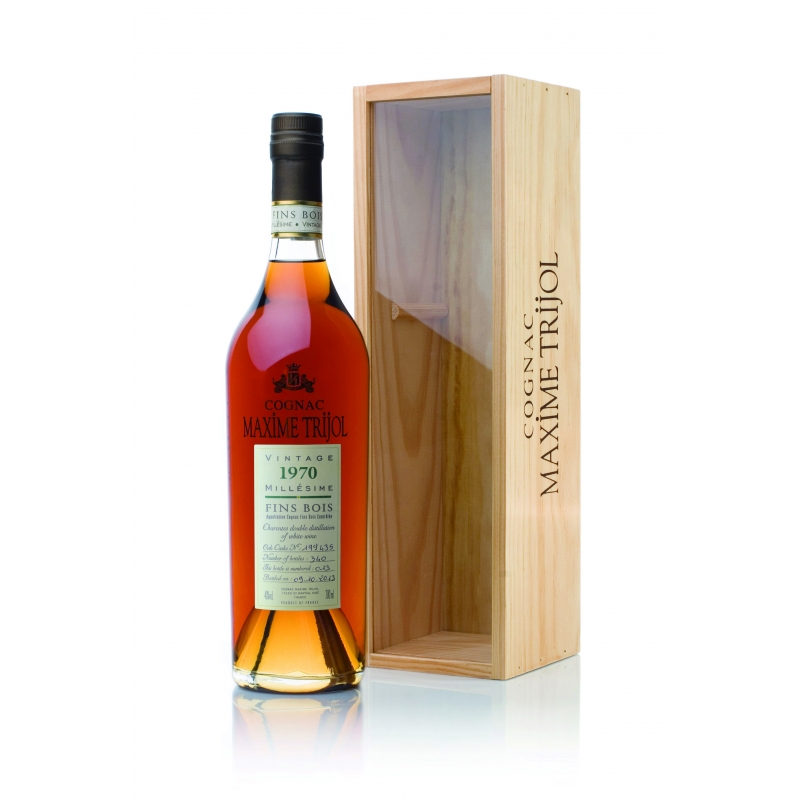  
1970 Fins Bois Cognac Maxime Trijol
Cognac Maxime Trijol Vintage 1970 Fins Bois
Description
Tasting notes :

Copper colour with a hint of mahogany and golden reflections. Viscosity underlined by persistent legs.

A softly rising wine releasing delicate floral fragances and dried fruit aromas. The woody and rancio notes are very subtle.

This set of aromatic notes reveals a beautiful harmony.

The attack is discreet, the middle of the mouth reveals the delicacy of the aromas.