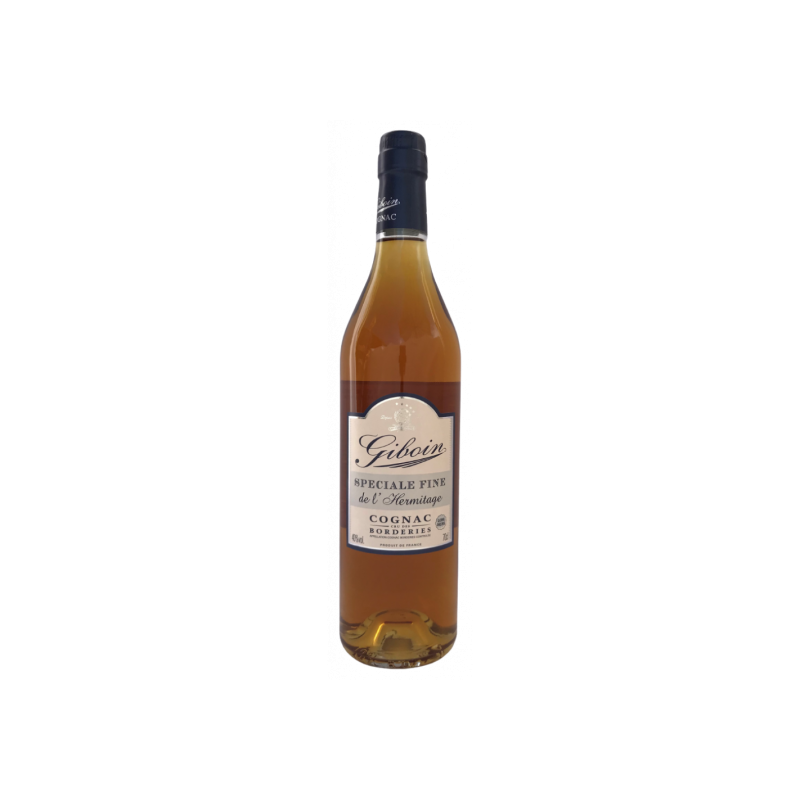  
Speciale Fine de l'Hermitage Cognac Giboin
Spéciale Fine de l'Hermitage Cognac Giboin
A deliciously light and pleasant Cognac.

Aged for 2 years in oak barrels and distilled without lees to create a seductively fresh sensation.
Description
Eye: 
A light, refreshing amber hue, with subtle copper tones.
Nose: 
Sweet notes, balanced with a light grassy earthy aroma. A delightful scent of spring flowers and fresh summer air. 
Palate: 
Herbaceous notes of vanilla and delectably sweet honeysuckle. Beautifully balanced with green oak subtleties.
A balance of sweetness and earthiness, it is incredibly versatile.

Enjoy it in your favourite cocktail or paired with a tonic.