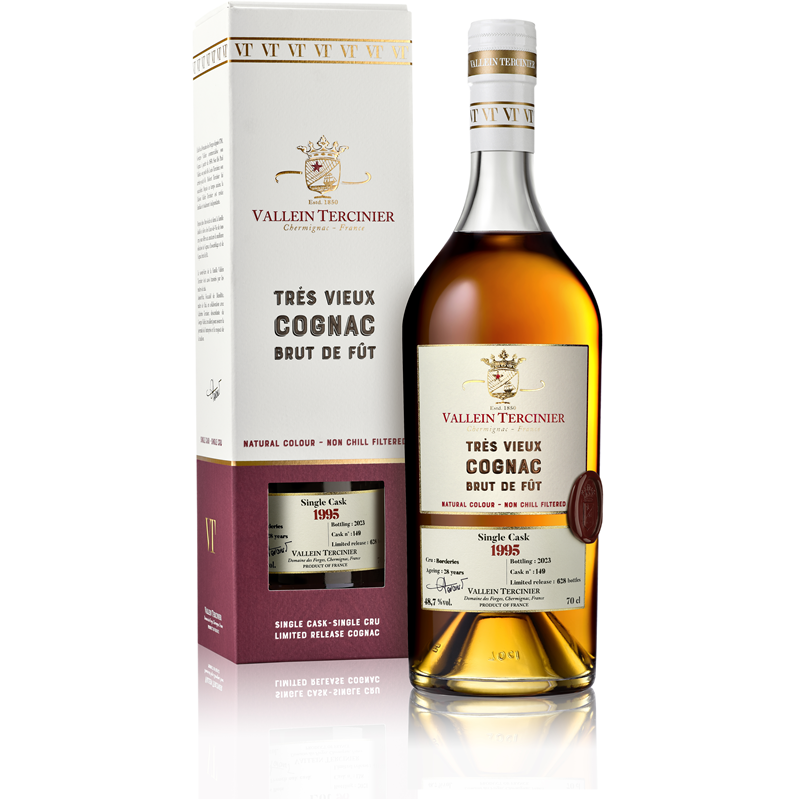  
1995 Borderies Cognac Vallein Tercinier
Limited Edition of 628 bottles!


his Cognac from Borederies, aged 28 years in French oak barrels in our cellars, has been selected by our cellar master for its gustatory pleasure, beautiful balance and singularity of its aromatic palette.
Description
Tasting notes : 
Nose : lovely roundness and finesse, soft, delicate floral fragrances of violets and white flowers. 
Palate : luscious vine peach and apple aromas, followed by a light rancio and candied fruit finish.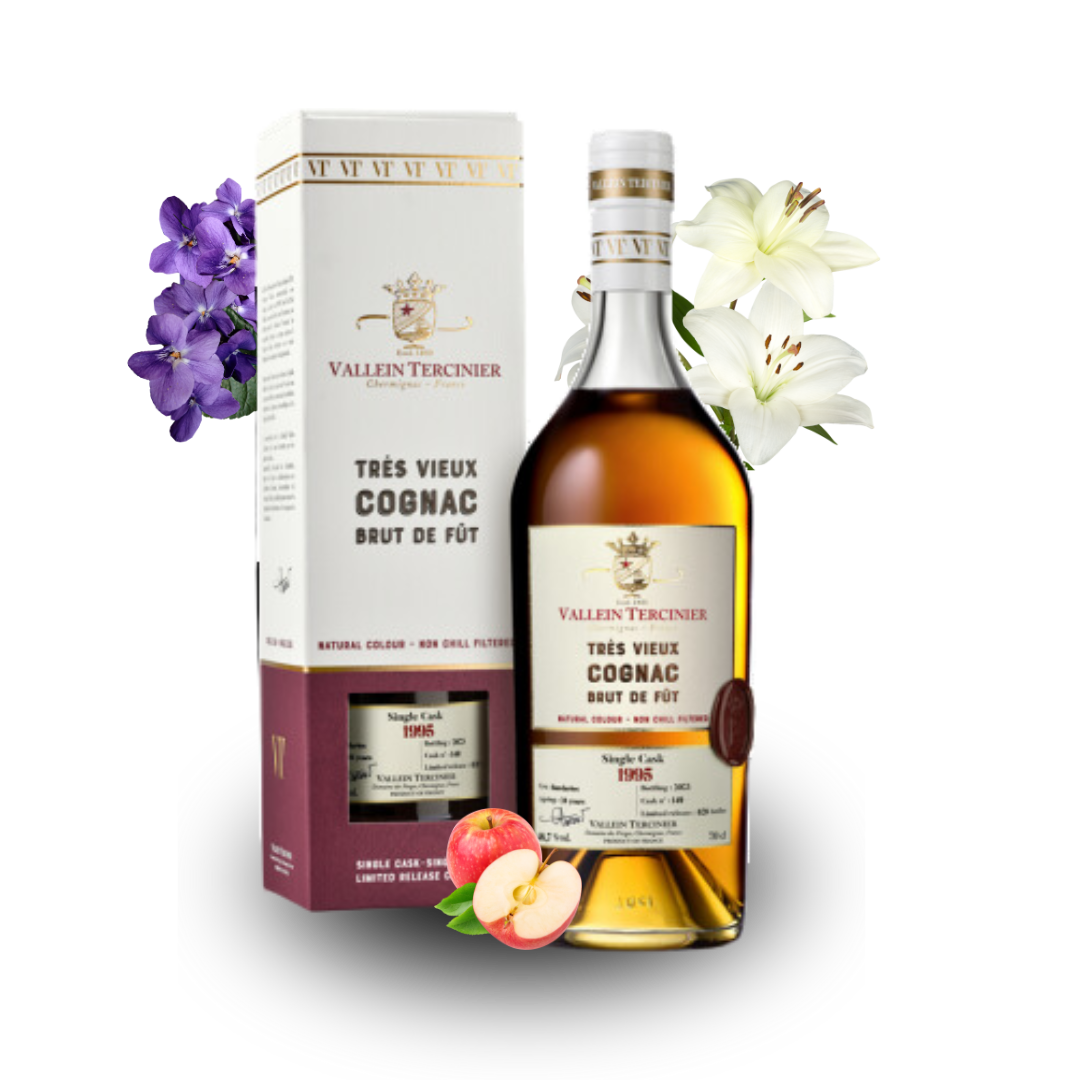 Find out more about Vallein Tercinier
With a history that spans more than 500 years, the Vallein Tercinier artisan house attracts the attention of all Cognac enthusiasts, whether neophytes or spirits experts. This sibling family brings exceptional expertise to the creation of Cognac, an experience well worth exploring.
Many of their Cognacs have been honored with prestigious distinctions in numerous industry competitions, propelling their renown within certain communities. Once you've discovered them, they'll become a must-have in your spirits collection.
Catherine and Louis are proud to have taken over from their illustrious predecessors. In the purest family tradition, they have continued to develop the business while preserving the authentic art of cognac production.
Discover the brand's other products