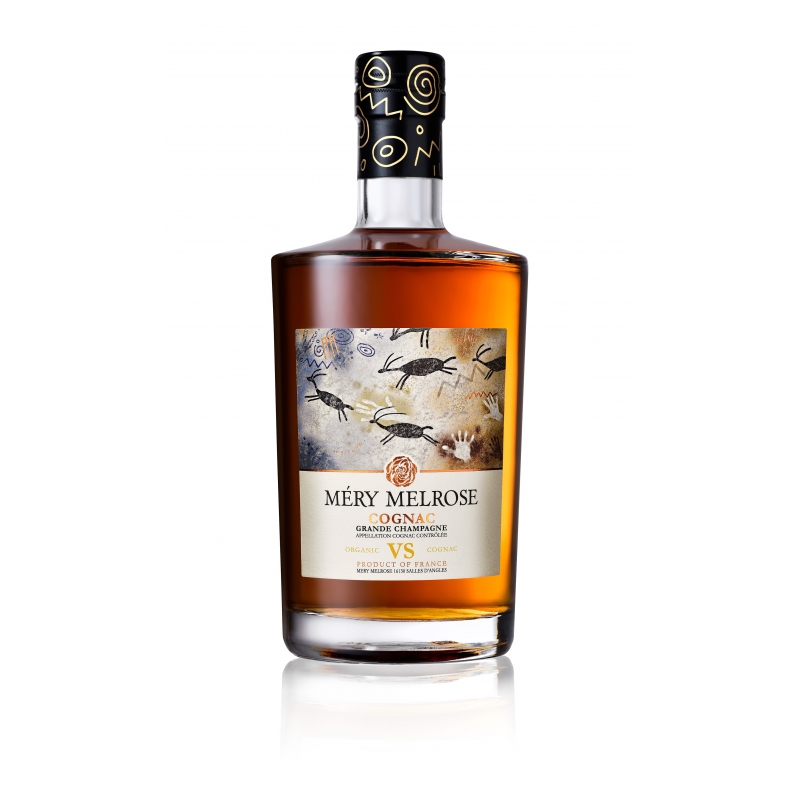  
Organic VS Cognac Mery Melrose
Cognac Mery Melrose VS Organic Grande Champagne First Cru de Cognac : Like a galloping gazelle, this VS Cognac is full of life.  Single Estate Organic Cognac.


Description
Notes from François Méry, Farming Artist…
Méry-Melrose VS Cognac, is full of life, having rested in a combination of new and used French oak casks. It glows like honey in the glass, and exhibits a lively, expressive aroma of fresh peach and apricot, mint, violets, and chalk. On the palate, dried fruits and gentle oak spice segue to a refreshing finish characterized by green herbs and the distinct minerality typical of the Grande Champagne region. Relatively dry, it makes an excellent long drink or cocktail, but also shines as a neat pour enjoyed with friends on a sunny afternoon.
Pairing : Frozen VS Cognac is perfect to serve with shell fish : langoustine or prawn.
Cocktails ideas : Cognac Old Fashioned or Cognac Sour.
Medals & Awards : Méry Melrose Organic VS Cognac won the Silver Medal in the San Francisco World Spirits Competition 2017.