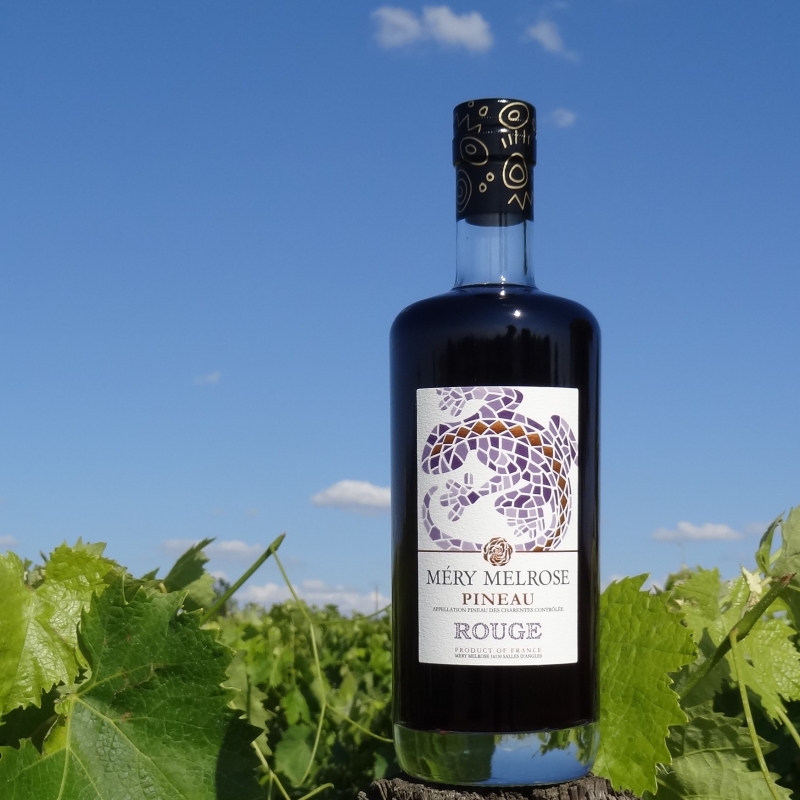  
Pineau des Charentes Organic Red Cognac Mery Melrose
Pineau des Charentes Rouge is a blend of red grape must with young cognac, aged in oak barrels.
The ideal temperature for consumption is between 8 and 10°C and it can be kept, always upright, in the refrigerator after opening.
The perfect aperitif, as an accompaniment to dishes, in your favourite cocktail! A partner for Charentais melon, fresh goat's cheese, chocolate pie or Christmas cake.
This Pineau is organically grown and SULPHITE-FREE.
Description
Tasting notes :
A beautiful ruby red colour.
On the nose, aromas of red fruits, cherry, raspberry
On the palate, delicious fresh fruit, effusive and sweet