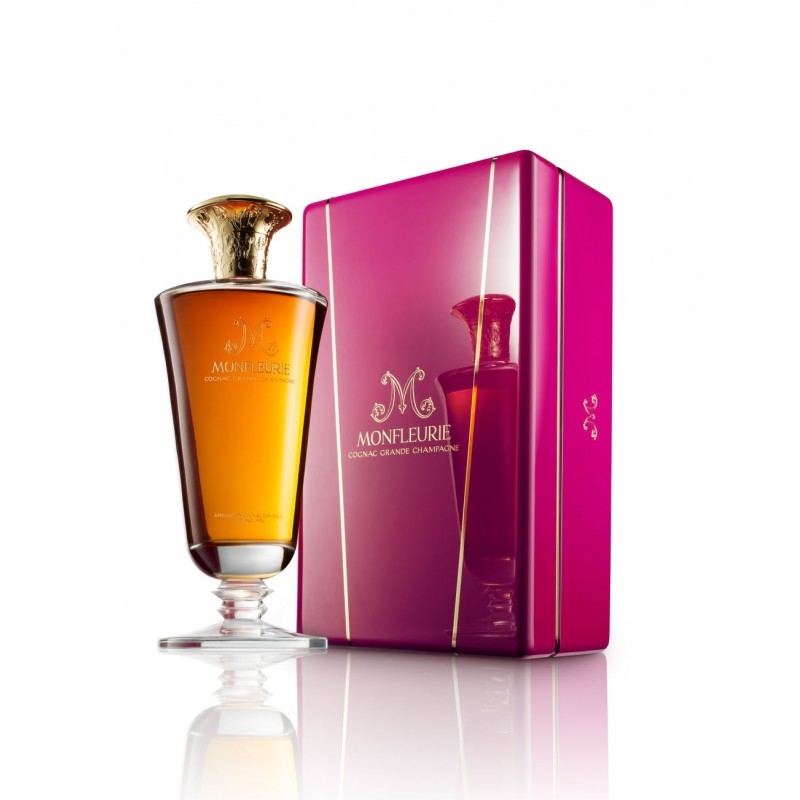  
Monfleurie Cognac Grande Champagne
Monfleurie Cognac Grande Champagne Limited Edition

INSPIRED BY PASSION
The creative strength of the MONFLEURIE brand is Olga Otrokhova.
Fascinated by the art of making this precious liquid, Olga tasted many well-known brands, but found them all too masculine and heavy.
So she created a totally different cognac, designed with a woman in mind at every stage of the process.
Description
Monfleurie Cognac Grande Champagne
MADE BY THE MASTERS
Exclusively made from Grande Champagne grapes lovingly cultivated in the sun-drenched hills of Angeac, MONFLEURIE is created in collaboration with Maison Boinaud.
True masters of their craft, the Boinaud Family has been passing the tradition of single estate cognac making for 24 generations.
Built over the decades, Boinaud safeguards one of the world's largest Grande Champagne  reserves that treasure eaux-de-vie of an unparallel aromas and quality.
FINESSED OVER DECADES
The precious liquid at the core of MONFLEURIE originated from a 1960 harvest — and over the past six decades has developed a distinct floral bouquet.
It was then blended with hundreds of eaux-de-vie hand-picked from the unique Maison Boinaud cellar to create a truly memorable moment to savor.
BESPOKE ELEGANCE
MONFLEURIE is preserved in an elegant, custom crystal decanter, hand-blown at a century-old French glassmaker and engraved by an artist in the Cognac region.
The decanter is crowned with a cap featuring an elegant design of orchids, reminiscent of fine jewelry.
As a finishing touch, the bottle is nestled inside a spectacular keepsake lacquered wooden case destined to hold treasured mementos long after the Cognac has been savored.
INDULGING MOMENTS
When you taste MONFLEURIE, you are embarking on a journey that begins with notes of iris and violets.
As the liquid opens further, a warm wave dances across the palate, reminiscent of orange confit and crème brulée.
The complexity of flavors delivers welcoming hints of cinnamon and baking spices to entice yet another magnificent taste.
Sip after sip, the MONFLEURIE experience evolves into an enchanting crescendo that endures long after the final drop has been enjoyed.