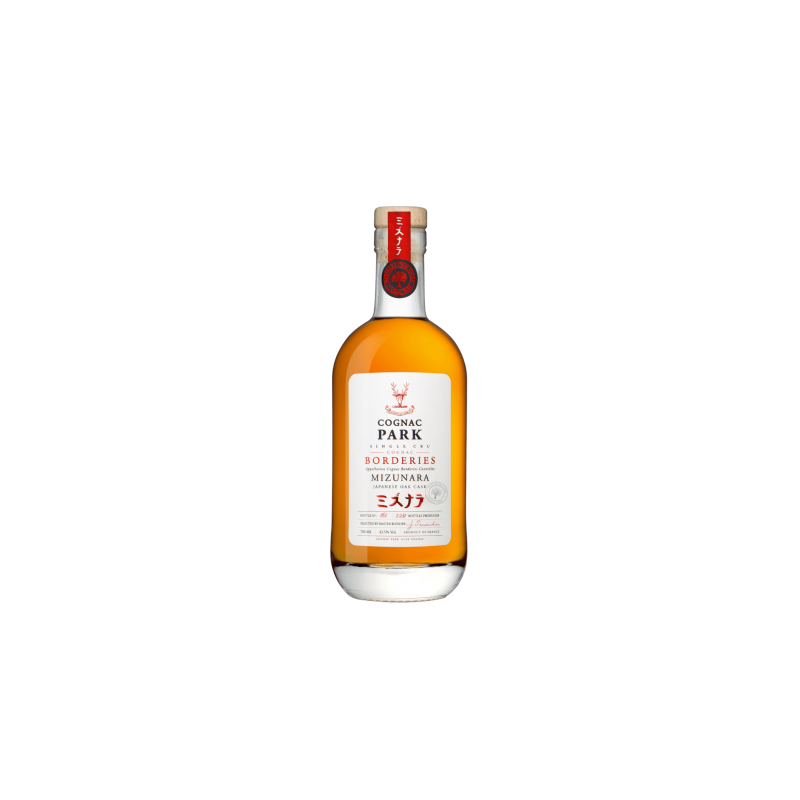  
Cognac Park Borderies MIZUNARA 10 years old
Cognac Park Borderies Mizunara : A unique alliance between a Single Cru Cognac Borderies 10 years old and the Japanese Mizunara oak.
Description
Mizunara is a rare Japanese oak variety used for the production of casks for the aging of Japanese premium spirits.
This 100% Borderies cognac is marked by its sweet and round taste as well as its floral notes which reveal their power at the end of the mouth. The maturation in Japanese oak barrels will bring smoothness, depth and complex spicy notes. A marriage that gives birth to a resolutely unique product.
Ageing : PARK Borderies Mizunara 10 Year Old Cognac is made of eaux-de-vie aged for 10 years in French oak barrels, mainly from Limousin. After 10 months in new barrels, the cognac is transferred to 400-liter red barrels, where it will remain for several years, patiently acquiring a wide range of aromas
Refining : At the end of its ageing period, the blend is refined for 9 months in new Japanese oak barrels, with a capacity of 500 liters, called Mizunara. An atypical maturing process delivering delicate spicy tones