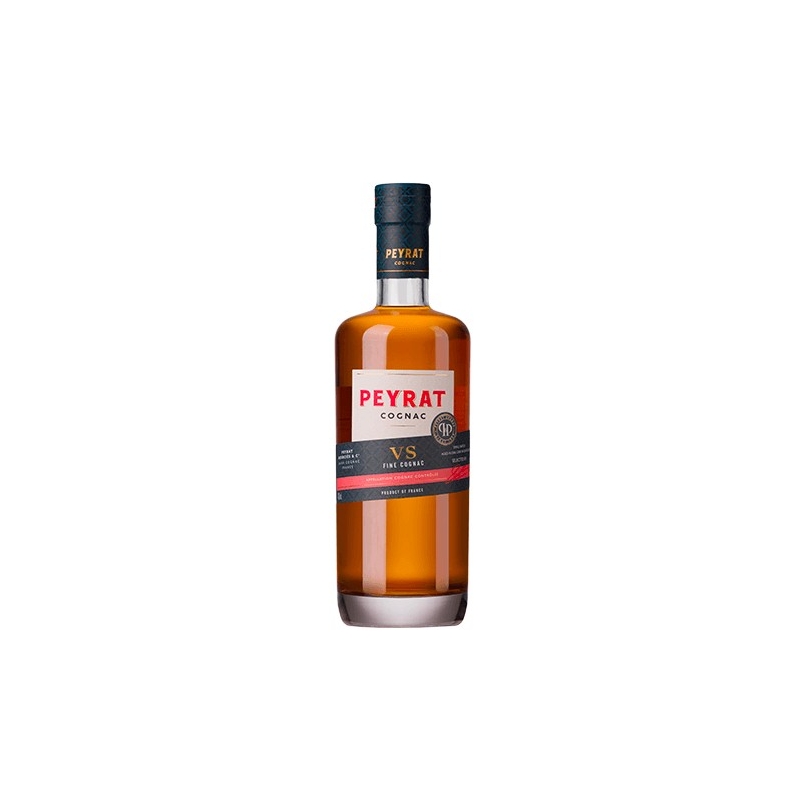  
VS Cognac Peyrat
VS Cognac Peyrat
Inspired by a history of rich traditions, this young cognac is aged for 2½ to 4 years in French oak barrels.
As guardian of the Maison PEYRAT style, our cellar master has carefully selected several young spirits from among the region's most prestigious crus.
Description
The VS Cognac Peyrat will entice you with its fresh aromas of dried fruit and honey, enhanced by subtle wood notes.
With a fine persistance on the palate, you'll be surprised by its long-lasting dried fruit flavors.
Supple and light, it's an excellent foundation for the aromas of a mixed drink.
You can also experience its incredible freshness when enjoyed neat.