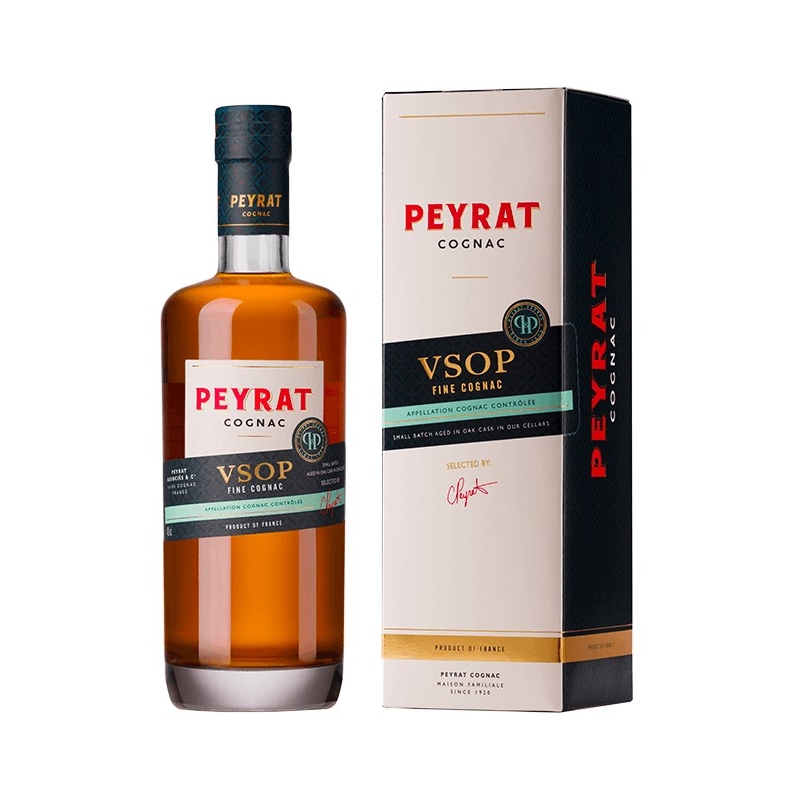  
VSOP Cognac Peyrat
VSOP Cognac Peyrat
To craft this cognac, our cellar master skillfully blends aged spirits of varied provenance with careful attention to detail.
This VSOP is created by marrying 5- and 7-year-old fine spirits from the most prestigious sources in the Grande Champagne, Petite Champagne and Fins Bois regions.
Description
With rigor, experience and intuition, our cellar master refines the subtlest aspects of the blend. It is this exacting attention which allows our cognacs to conserve their unique signature over time: a freshness of flavor, whose mellow character rests on its fruit-forward structure.
Displaying a distinctively brilliant, softly golden appearance, this VSOP develops fine tea-like aromas for a balanced, supple expression in the glass.
On the palate, it surprises by its fruity roundness before gently arriving at a fine and rich finish.
To fully experience this cognac's elegant character we suggest enjoying it with a splash of water or classically neat at evening's end.