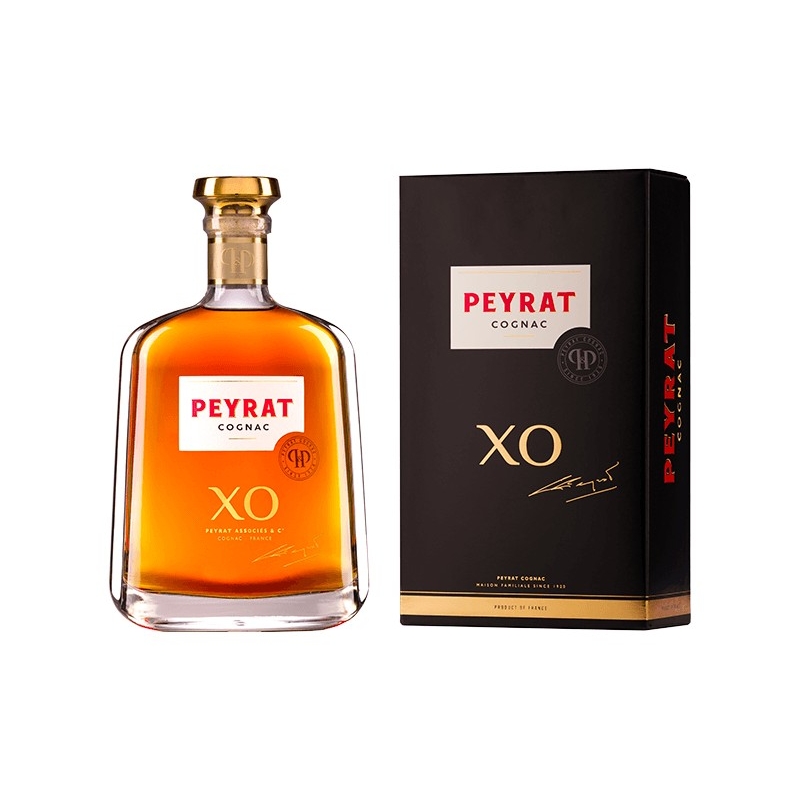  
XO Cognac Peyrat
XO Cognac Peyrat
This XO is the crowning achievement of the craftsman's art. Harmonious and complex, it's distinguished by the richness of its component spirits.
All are greater than 15 years of age, and sourced from specific parcels in each of Cognac's six districts.
Description
With the richness of a musical score, this assemblage expresses the essence of the PEYRAT style with a cognac marrying youthful aromas of power and flair with the complexity of fully aged spirits.
This XO shimmers with brilliant, deeply golden hues. It offers fine, complex aromas of beeswax, walnuts and fresh hazelnuts.
The hazelnut notes continue on the palate, joined by buttery notes and a lightly toasted finish.
To appreciate this cognac's full complexity we advise enjoying it in a "balloon" snifter or a "tulip" glass to capture the richness of its aromas and the subtlety of its flavors.
For the epicureans among you, our cognac makes a fine accompaniment to a good cigar.