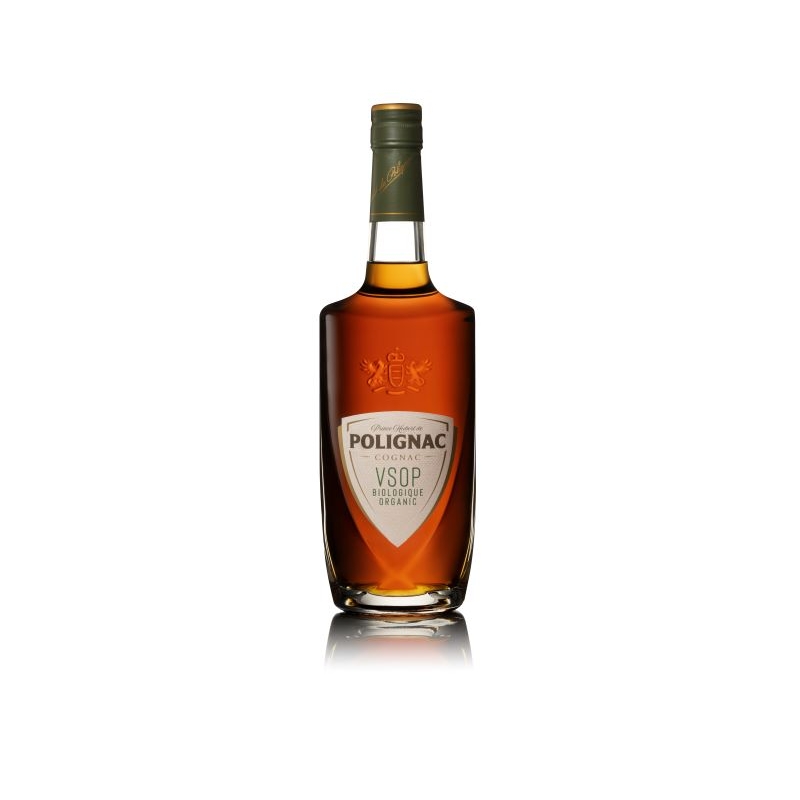  
VSOP Organic Cognac Prince Hubert de Polignac
Nature is the most Noble !

When Prince Hubert de Polignac Cognacs decided to relaunch their organic quality, it was obvious to them to respect consumers' expectations, but also to go even further...

By doing away with the case, working with a wooden-headed cap, having a fully recyclable tin cap but also a label that is as eco-responsible as possible, using 15% dried and crushed grape cluster waste, 40% recycled paper and 45% virgin pulp. This medium reduces its carbon impact by 20% and is produced with 100% green electricity.

Aluminium-free gilding, inks and colours developed using only real natural pigments from plants and minerals.
Description
Tasting notes:

Made from organically grown grapes, VSOP Organic reveals a particularly fruity character and uniquely pure aromas.

An amber, sparkling colour

A nose of citrus and cinnamon aromas

On the palate, vanilla, smooth and ample, an extremely aromatic, soft and generous finish with a good length.

To be enjoyed neat or in cocktails