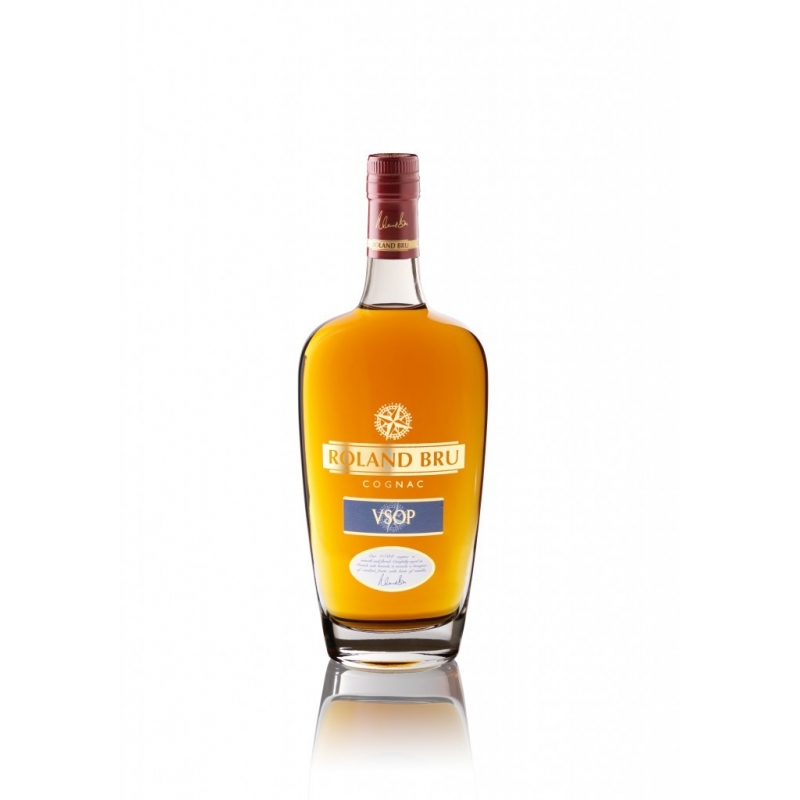  
VSOP Cognac Roland Bru
VSOP Cognac Roland Bru : a deep and mature cognac!
It is made exclusively from Cognac brandies from the best vintages of the appellation.
Description
Patiently aged in French oak barrels, they have reached sufficient maturity to be carefully assembled to perfection.
The result is an astonishing bouquet of elegant aromas of flowers and rich leather nuances, extended by notes of toasted almonds.