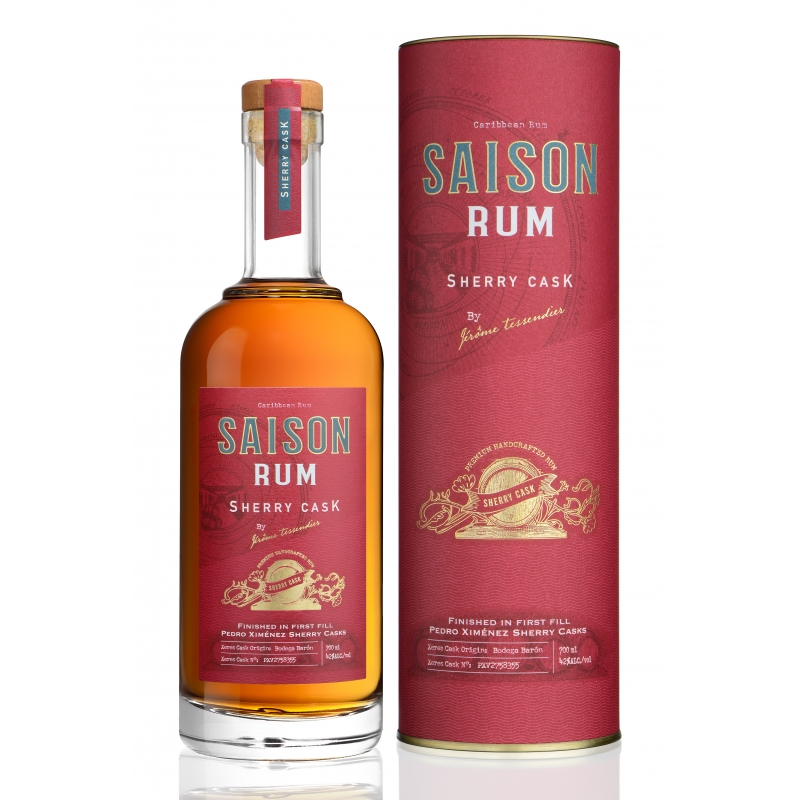  
Saison Rum Sherry Cask
Saison Rum Sherry Cask

A specific aromatic profile, thanks to 2 fabulous soils : Caribbean and Spain !
An innovation that will renew the rum's approach !
Description
Saison Rum Sherry Cask
ORIGINS : A meticulous selection is made of distillates from 2 distinct terroirs in the Caribbean Islands of Barbados and Trinidad.
The intention of the Master Blender is to showcase the typicity of these terroirs in a perfect balance (40% Barbados, 60% Trinidad), thanks to the richness and intensity from the distillation of molasses in pot stills combined with the delicacy and lightness from the sugarcane distillation in columns.
DISTILLATION : The batches of rums from Trinidad and Barbados are aged for 5 years in their native land in bourbon casks.
MATURING : They are then matured for 12 months in the Charente, in barrels that have previously contained Cognac, and finally matured for 3 months in barrels that have previously contained Xeres - Pedro Ximenes. As a result of this original maturing process, the rum draws delicate fruity aromas.
BLENDING : The latest creation of the Master Blender, Saison Sherry Cask is a unique rum for which each batch has been carefully selected and then matured with particular attention to obtain a rich, complex, surprising and innovative aromatic profile.
TASTING NOTES
This rum has a generous nose with red fruit fragrances and a hint of delicate woody scents. On the palate it is well balanced, with notes of stewed red fruits and fresh morello cherries which give it a lot of delicacy. Fine hints of spices harmoniously complete this rum. The long finish ends on sweet candied fruit and sherry notes.