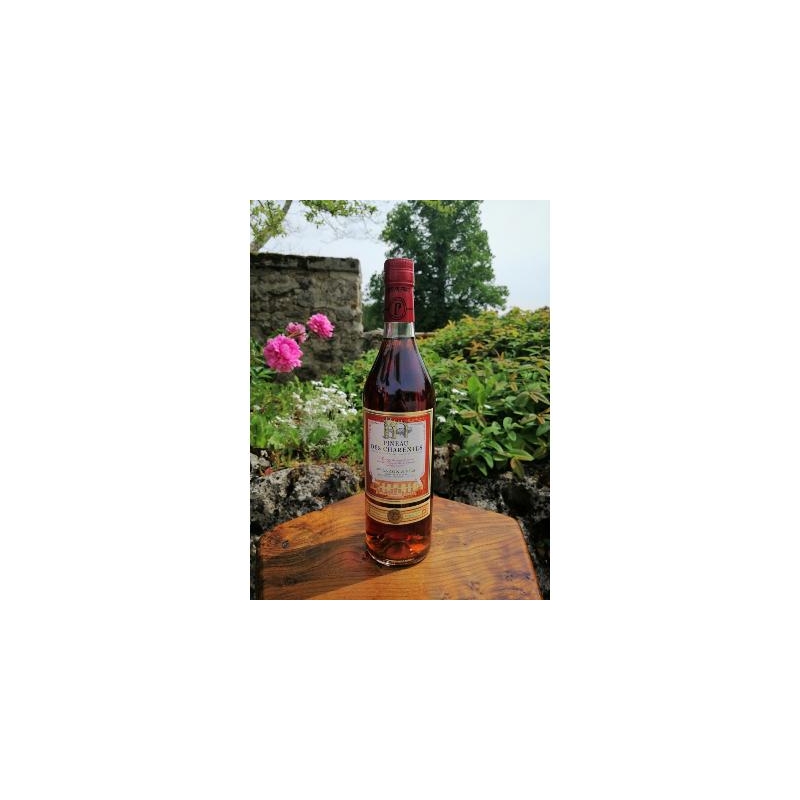  
Pineau Rouge Cognac Veuve Baron & Fils
From the Borderies terroir, this red Pineau is a blend of grape must (Merlot variety) and cognac brandy, aged in oak barrels.
Description
Tasting Notes:

A dark pink color, slightly tiled, coppery

On the nose, we find notes of red fruits, especially raspberry, cherry, and cherry.

In the mouth, a great persistence of red fruits, prunes; a supple and ample mouth, round and harmonious.

Pineau Rouge is best drunk chilled, mainly as an aperitif, but it also goes perfectly with hot plums with bacon, Roquefort cheese, goat's cheese, red fruits in salads and of course all chocolate desserts.