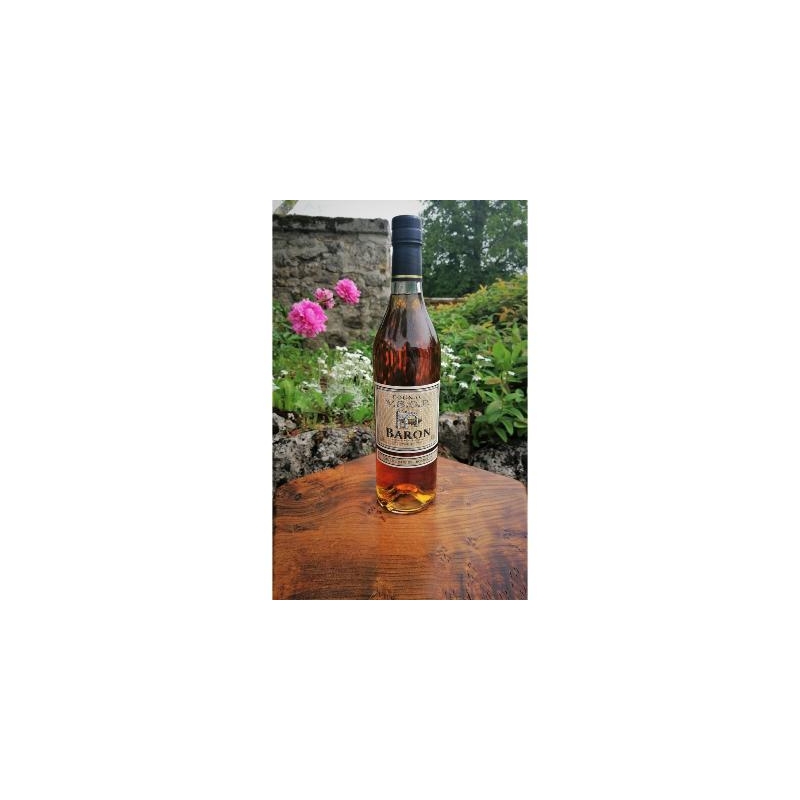  
VSOP Cognac Veuve Baron & Fils
A seductive cognac with its springtime notes of oak and hazelnut
Description
Tasting Notes:

A light golden amber color.

On the nose, the sweetness of acidity (lime and licorice), notes of candied fruits (quince, grape, plum), we find the freshness of spring undergrowth with scents of oak and hazelnut

In the mouth, light presence of almonds and prunes, complex notes of candied fruits bring a softness; fullness, roundness while supple with a persistent finish.

Traditionally, this cognac will accompany your end of meal after a coffee, but it can also be drunk in long-drink.