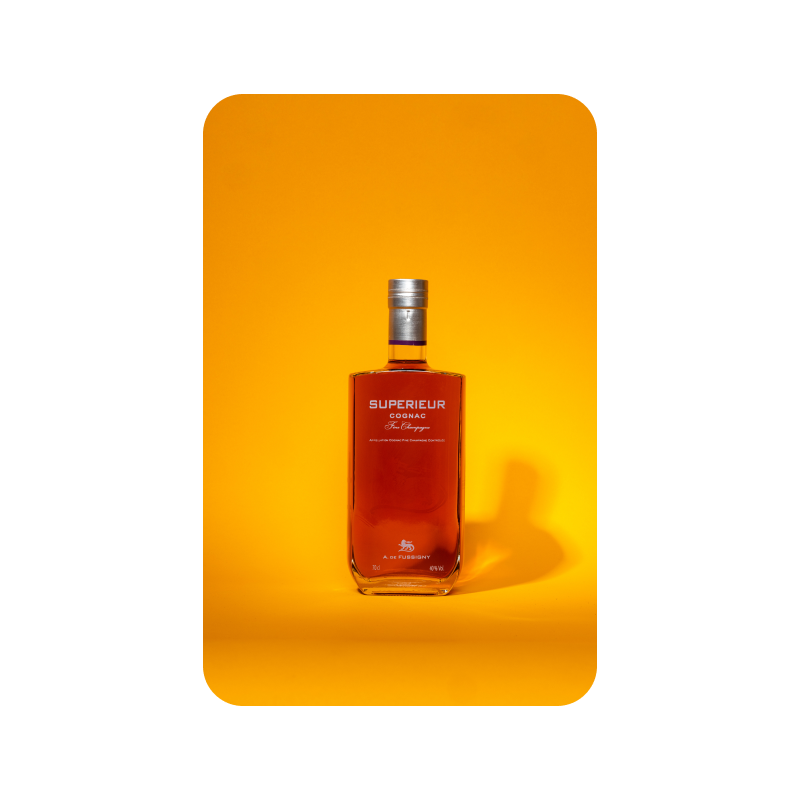  
Supérieur Fine Champagne Cognac A. De Fussigny
Supérieur 100% Fine Champagne is a blend of Petite and Grande Champagne eaux de vie including at least 50% Grande Champagne.

Supérieur is the spiciest, autumnal Cognac of A. De Fussigny cognacs.

Remarkable in cocktails, perfect dry.
Description
Tasting notes :

Color: Bright golden amber color.

The Nose: Vanilla and warm pastry scents wonderfully complement the floral notes of vine flowers and lime blossom. The second nose is abundant with sumptuous notes of candied orange, apple, plum, oak and toast.

In the mouth: Well-balanced structure, round and silky. Rich and complex with notes of toasted almonds and candied fruits (orange, apple, pear) finishing with warm pastry and melted oak notes.

Associations : A de Fussigny Superior cognac is best enjoyed dry or on the rocks and goes great with chocolate, caramelized desserts as well as light cigars.