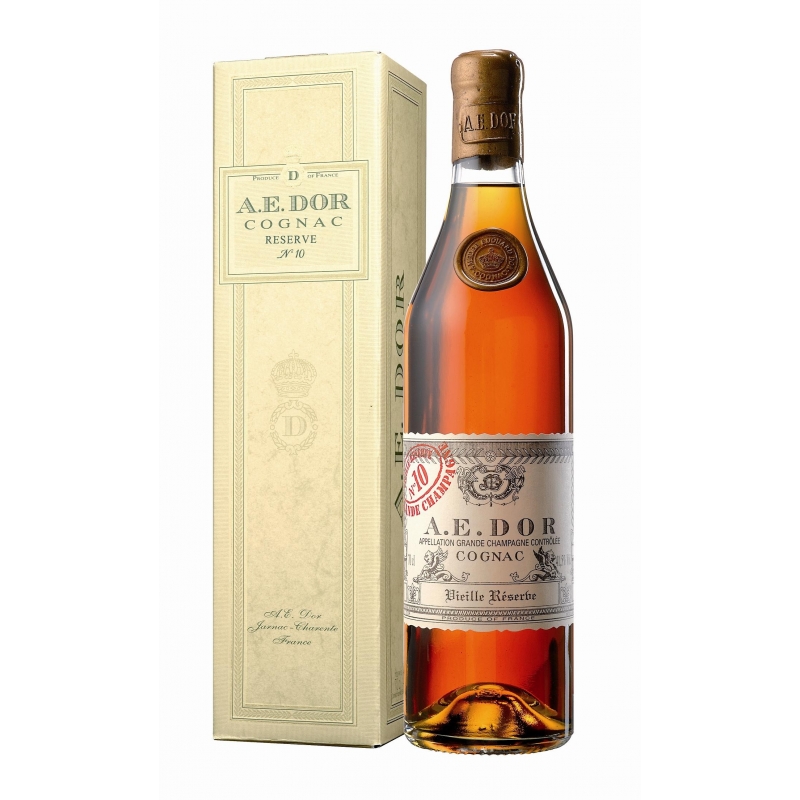  
Vieille Reserve N°11 Grande Champagne Cognac A.E Dor
This cognac has been blended by Odile Riviere, made only from Grande Champagne. Some vines are even pre-phylloxique...
Description
Flavours are beautifully integrated with a touch of « rancio » which so characterises the N°11. With mature plums, fantastically complex, light, bright mahogany appearance.
The palate is round and soft which offers you a delicious cocoa aroma before a long lasting finish. The finesse is the predominant strength of the VIEILLE RESERVE N°11.
Uniquely made from Grande Champagne growth.
An exceptional Cognac.