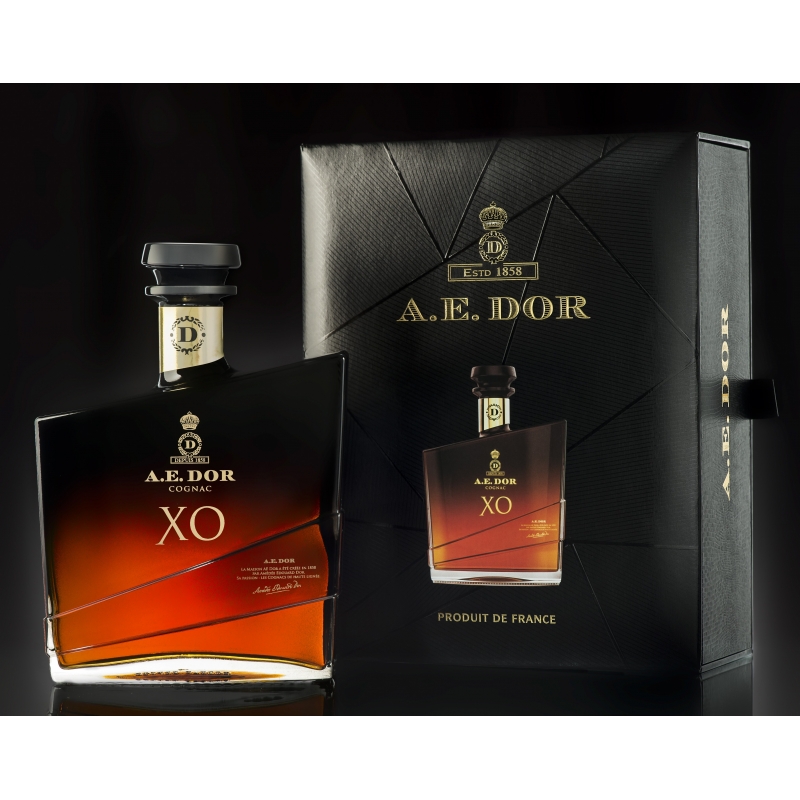  
XO Fine Champagne Decanter Nolly Cognac A.E. Dor
Fine Champagne; the subtle marriage between Grande Champagne and Petite Champagne.

Light and delicate, this Fine Champagne gradually reveals a complex and balanced bouquet on the nose and palate. Nuances of flowers, honey and vine shoots...
Description
Elegant and delicate, this admirable cognac reveals a complex and well-balanced bouquet progressively to both the nose and the palate.
Flowery tones, honey and vine canes.
With its pleasant, delicate aroma and its well rounded maturity, the A.E.DOR X.O. is highly recommended for the connoisseurs.