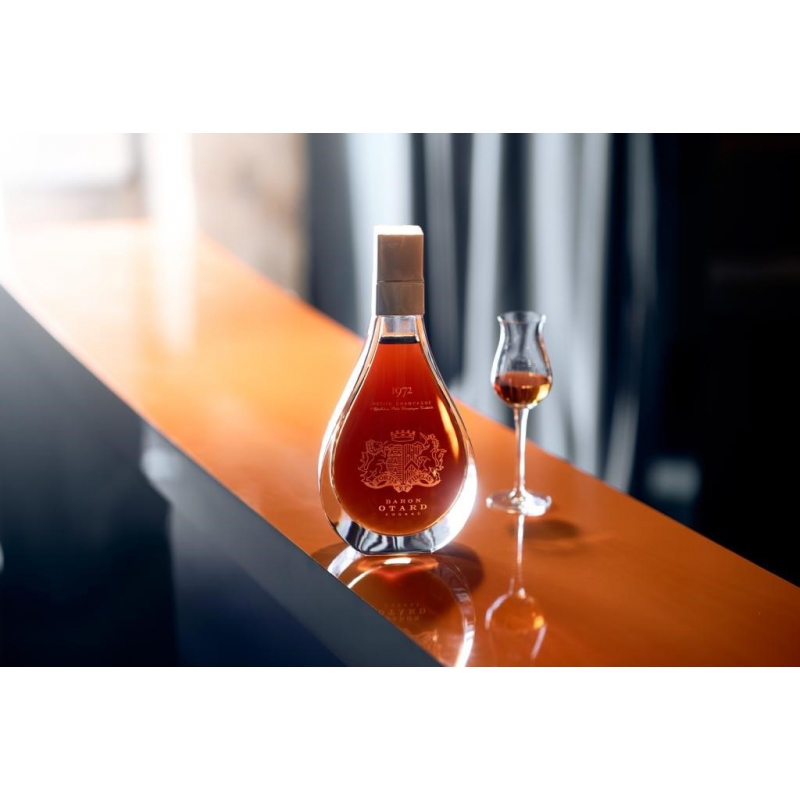  
Vintage 1972 Petite Champagne Cognac Baron Otard
This 1972 vintage is composed of a single unblended eau-de-vie from the "Petite Champagne" appellation located in the heart of the Cognac region.
A very special eau-de-vie, of which the Cellar Master of Baron Otard Cognacs has taken infinite care, is offered to you today, having reached the peak of its maturity.
Description
Tasting notes :

On the nose: the generous attack of the Cognac BARON OTARD vintage Petite Champagne 1972 reveals voluptuous fruity fragrances of apricot and dried plum. The final note invites you to travel with its scents of sandalwood and candied orange. A balanced ageing between dry and wet cellars has released this opulence of fully developed aromas.

In the mouth: Its 41.5% raw cask alcohol content concentrates the intensity of its bouquet of flavours. The whole is harmonious: the subtle freshness of the efflorescent vine flower, married to the delicate velvetiness of the fruit nectars, golden from the summer sun.

Its incandescent golden colour is illuminated by shimmering reflections expressing all the richness of this precious BARON OTARD vintage Petite Champagne 1972.