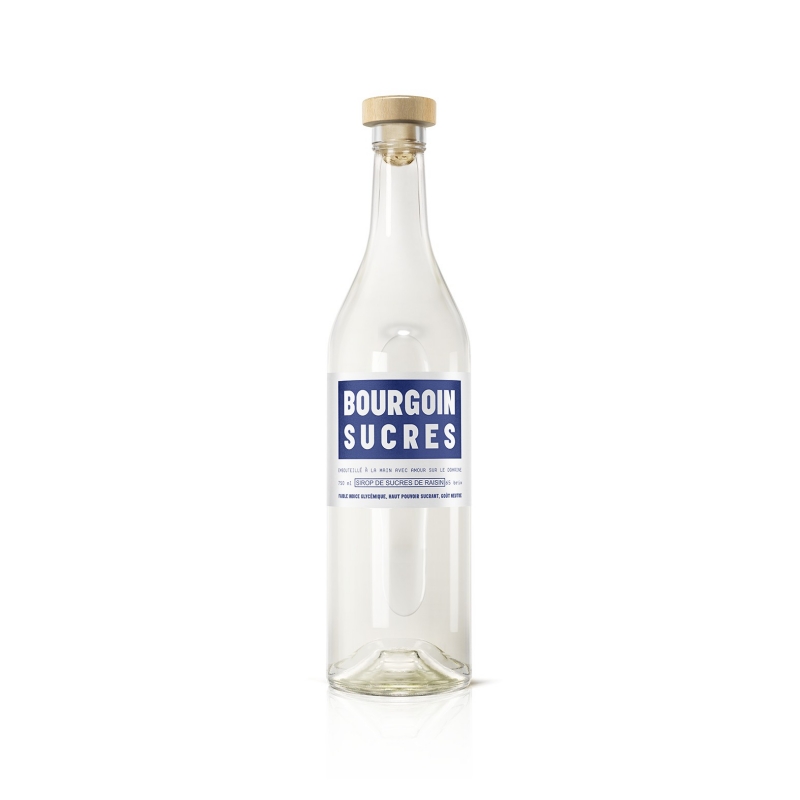  
Sucre de Raisin Cognac Bourgoin
Sucre de Raisin Cognac Bourgoin
Grape sugar syrup!

Low glycemic index, high sweetness, neutral taste.

Made from Ugni Blanc grapes, its 65Brix plant sugar content makes it a perfect healthy, responsible and tasty substitute for Agave syrups.
Description
This vegetable sugar is ideal for use in the bar (cocktails) as well as in the kitchen (pastries).

This syrup is obtained by cooking in order to gently dehydrate the grape juice without altering the aromas of the fruit. It can replace industrial white sugar in all its uses: it is resistant to cooking and can caramelise.

All this with a minimal glycemic index!