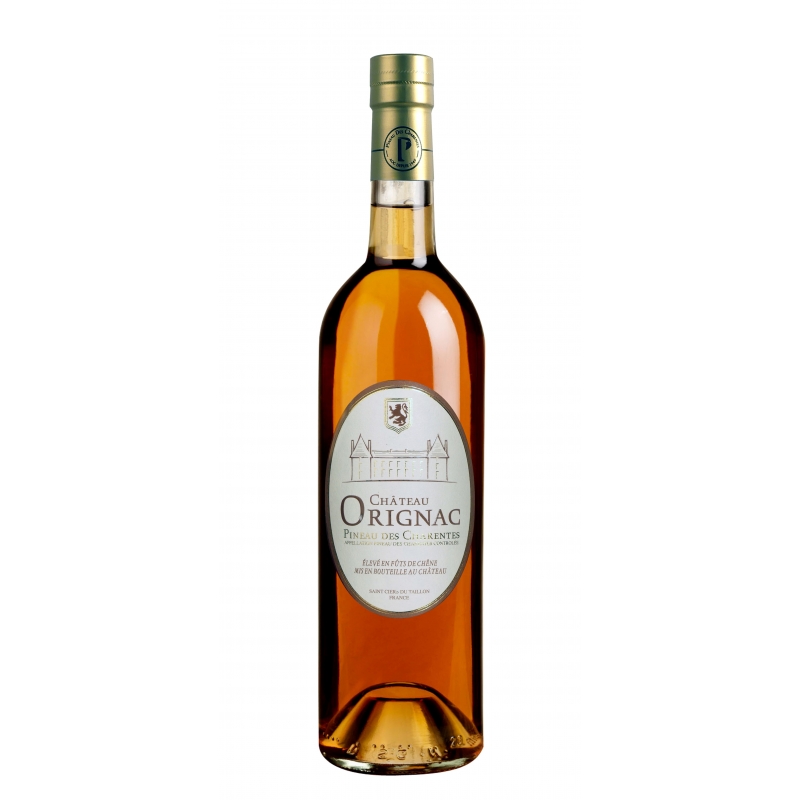  
White Pineau Cognac Chateau d'Orignac
Pineau des Charentes is a blend of grape juice and Cognac brandy, aged in oak barrels.
Pineau d'Orignac, from the Fins Bois terroir, is aged for a minimum of 5 years in 225 litre barrels. Round, elegant and intense, fresh as an aperitif, it is also a perfect accompaniment to desserts and blue-veined cheeses.
Description
Tasting notes :
Colour: an amber colour with golden hues
Nose: a powerful aromatic palette, with subtle aromas of yellow-fleshed fruit, honey and candied grapes
Palate: a harmonious balance between the flavours of the grape and the aromas of Cognac.