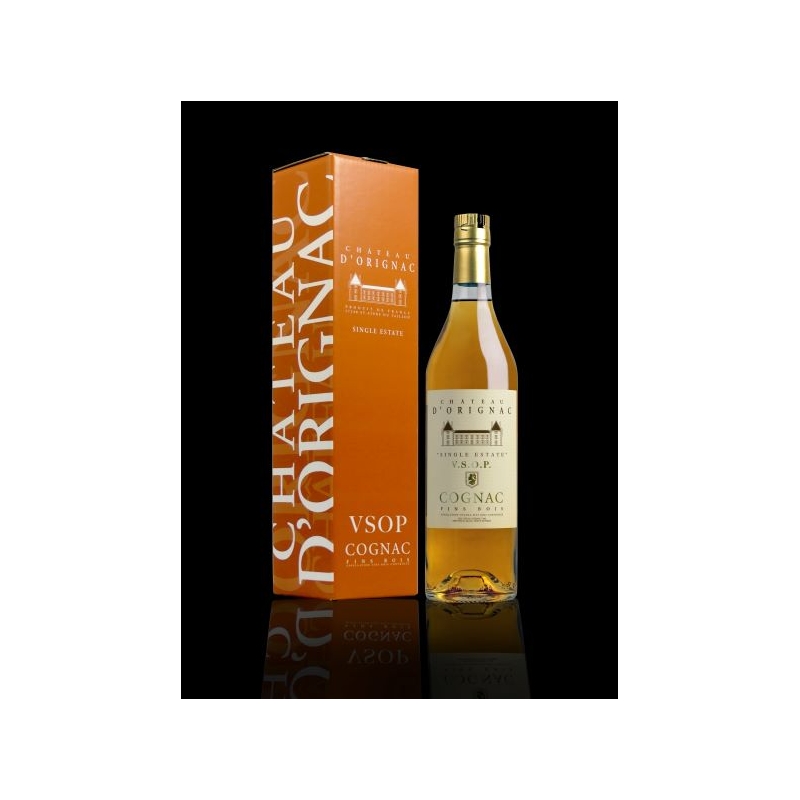  
VSOP Fins Bois Cognac Chateau d'Orignac
A blend of several young eaux-de-vie from the Fins Bois terroir, this VSOP is made up of 92% Ugni Blanc grapes and 8% Colombard.
Aged in oak barrels from the Limousin forest in a harmonious and moderate way, this cognac is fresh, elegant and fine.
To be enjoyed between 16° and 18°, "on the rock" with an ice cube. It can also be enjoyed with a soda or a fruit juice.
Description
Tasting notes :
Colour: Bright and barely golden
Nose: After shaking, a bouquet dominated by fruity notes of pears and prunes, followed by aromas of white flowers and touches of sweet spices
Palate: A beautiful, unctuous and balanced body, with a persistent aromatic return