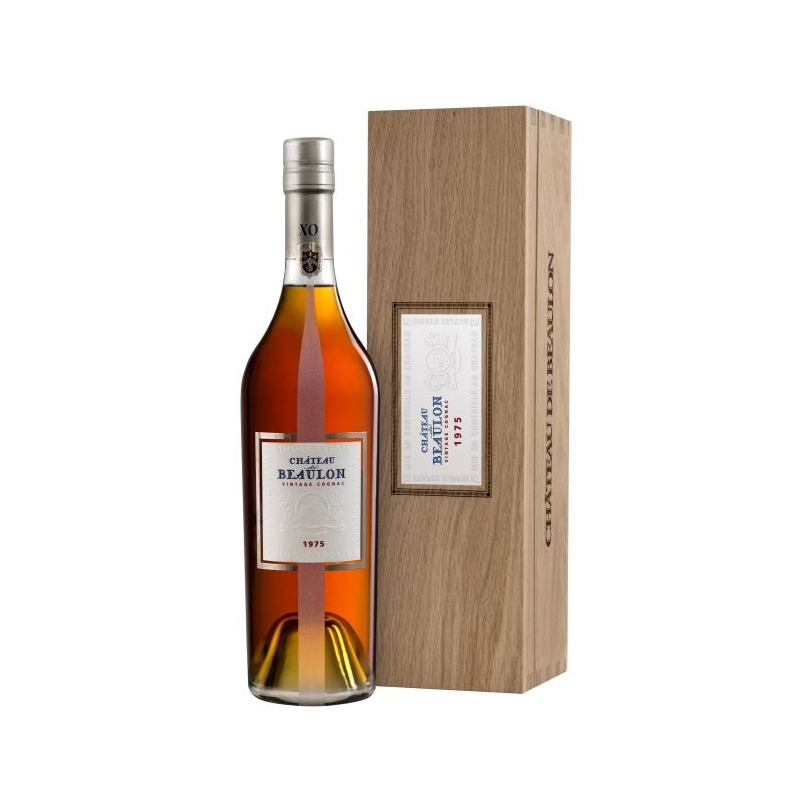  
Vintage 1975 Cognac Château de Beaulon
XO Vintage 1975, A remarkable Vintage of Château de Beaulon...
Description
Robe : Beautiful amber robe, copper tones. 
Nose : Floral, followed immediately by a full wealth of aromas, rich aromas of : walnut, caramel, white peach, port and subtle rancio seconded by mild spices (cinnamon), the impression on the nose is soft and powdery.After twenty minutes very elegant woody notes develop (cedar), leather (suede), then heavier notes : wax, butter, amber and candied orange.
Palate : Lively, supple attack then :return of flowers, notes which are very present in the mouth. Initial notes light and agreeable, woody, woodland flowers. A very light acidity gives it vivacity.Finale spicy, woody, dried apricots.
94/100 "Amazing Aromas" Guide des Vins 2006 Gilbert & Gaillard.
96,29/100 Selection : Saveurs Poitou-Charentes.
Gold Medal (Best in Class) IWSC London 2009