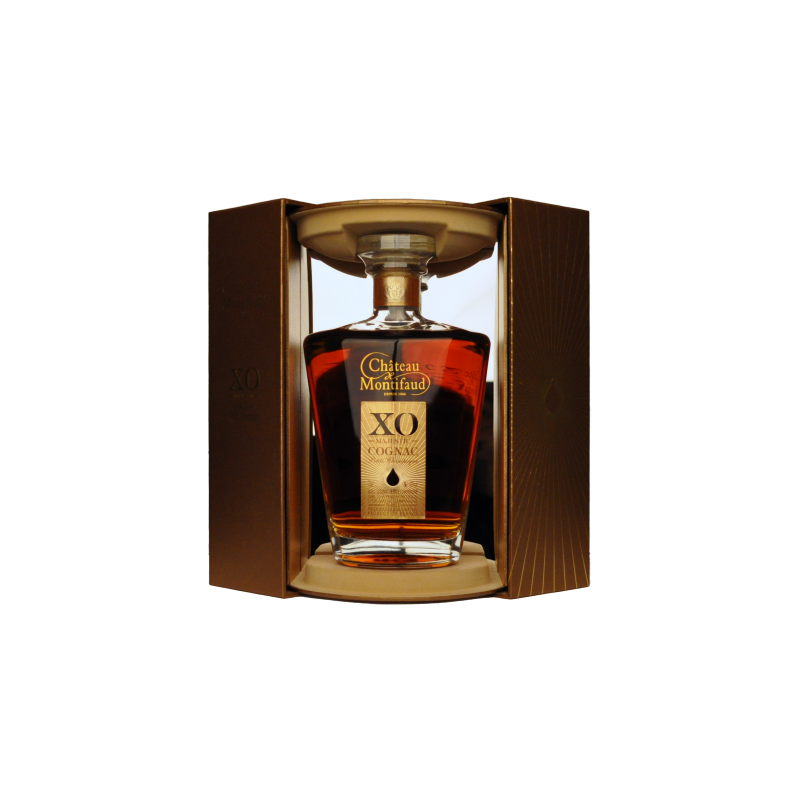  
XO Majestic Cognac Château de Montifaud
A new packaging for this XO Majestic!
A new "VIVALDI" decanter, using the same codes as the old decanter, but a more premium box, with a side opening and a mirror inside!
Cognac Chateau Montifaud XO Majestic: It's not just a name, this XO Cognac is Majestic because of its blend sublimated via a drop of history: a drop of the oldest eaux-de-vie from our Paradise cellar!
A Cognac from the Petite Champagne terroir, full of finesse and length!
Description
Distillation artisanal with many lees, aged in French "red" oak barrels then in "old" barrels.
A fantastic complexity, a great length at the palace, with a wonderful finale from this wonderful drop of history.