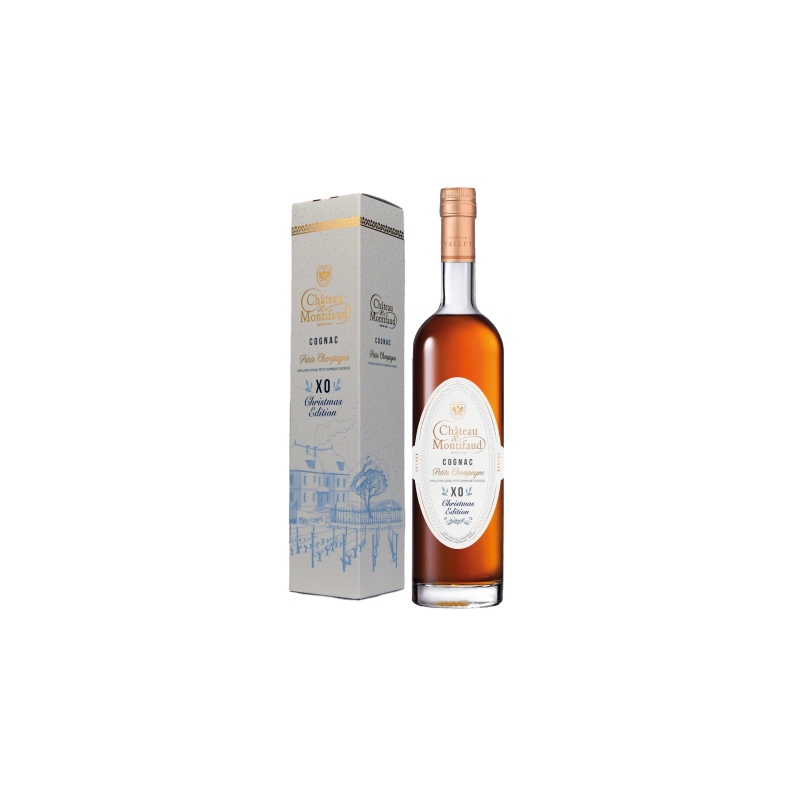  
XO Christmas Edition Cognac Chateau Montifaud
Laurent VALLET, 6th generation at Château Montifaud, wanted a well-balanced cognac with beautiful spicy notes to remind us of the festive season.
This blend from the Petite Champagne terroir was aged in "roux" barrels and then for many years in old barrels (French oak from the Limousin) in the estate's cellars.
A very slow reduction and an extremely gentle filtration allowed to preserve the different aromas of the eaux-de-vie.
The bottling was done at the estate.
This new presentation is designed as a Christmas gift.
A box with a limited edition label and a case with a new illustration of the Château Montifaud house.
And in order to reinforce this Christmas atmosphere, a silk paper wraps the bottle like a gift, and uses the same design as the case.
Description
Tasting notes:
Light notes of plum, dried fruit and spices balance perfectly with the very delicate tannins of this cognac.
A nice rancio appears on the finish.
After a few minutes, you will discover all the richness and complexity of the XO Christmas Edition which will evolve during the tasting.
Pure or on the rocks, you will also appreciate its long finish and its character.