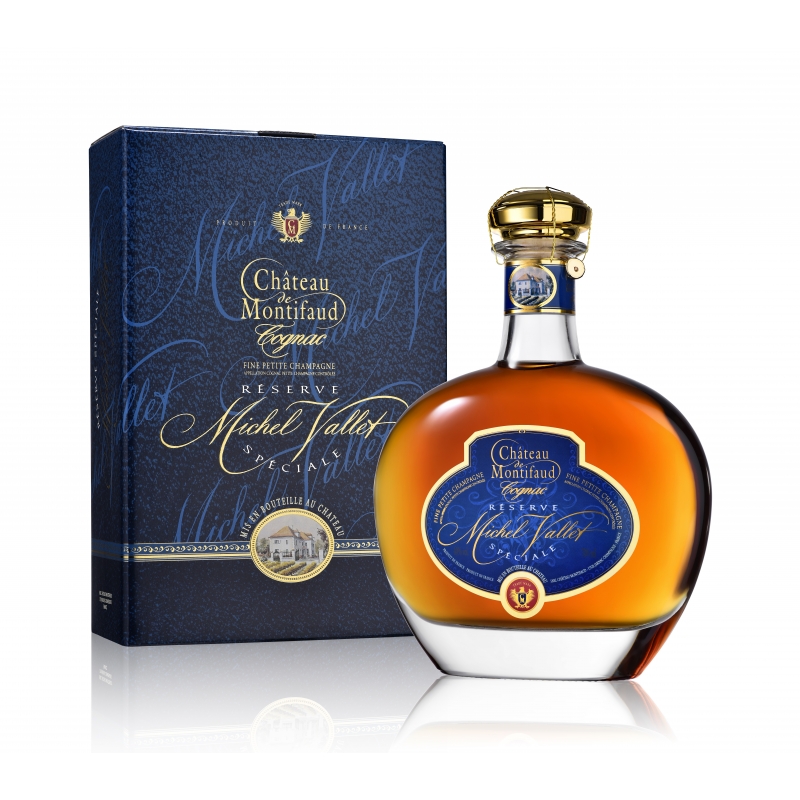  
Réserve Spéciale Michel Vallet Cognac Château de Montifaud
Special Reserve "Michel Vallet" Cognac Château Montifaud : Carafe Helios 70 cl
The assembly of a "gentleman"
A special and unique quality, originally created by Michel for the transition to the year 2000!
Description
The Special Reserve will surprise you with its generosity, maturity and character: a perfect reflection of its creator!
Distillation artisanal with many lees, a special blend of several cognacs aged 1 year in new French oak barrels and "old" barrels.
Notes of linden flowers, dried flowers and vanilla.
On the palate: Apricot, plum
Not at all aggressive in the palace but a little more woody than the VSOP.