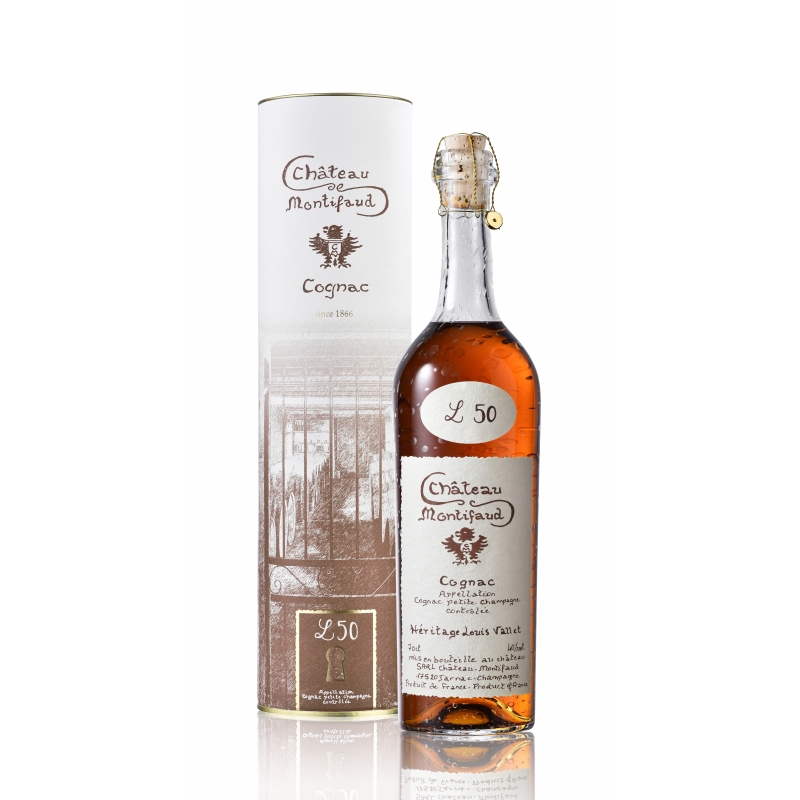  
Héritage Louis Vallet - L50 Cognac Château Montifaud
Cognac Heritage Louis Vallet L50 Château Montifaud: An exceptional cognac for an exceptional man!
The L50 is a rare blend of very old cognacs from 1935 to 1982
Description
The first eaux-de-vie distilled by Louis Vallet were selected to be part of this family treasure.
Distillation artisanal with many lees, aged in French "red" oak barrels then in "old" barrels. The alcohol level of this very old cognac is naturally down to 50% vol., then it is reduced very slowly to reach 40% vol.
Very coppery, maderized Cognac that has almost reached its fullness. The lodging in old barrels made it possible to avoid the excess of tannin in spite of the number of years.
Walnut perfumes, cigar box. Spicy notes. Flexibility and roundness. Rancio exceptional.
This cognac will be housed demijohn in a few years.