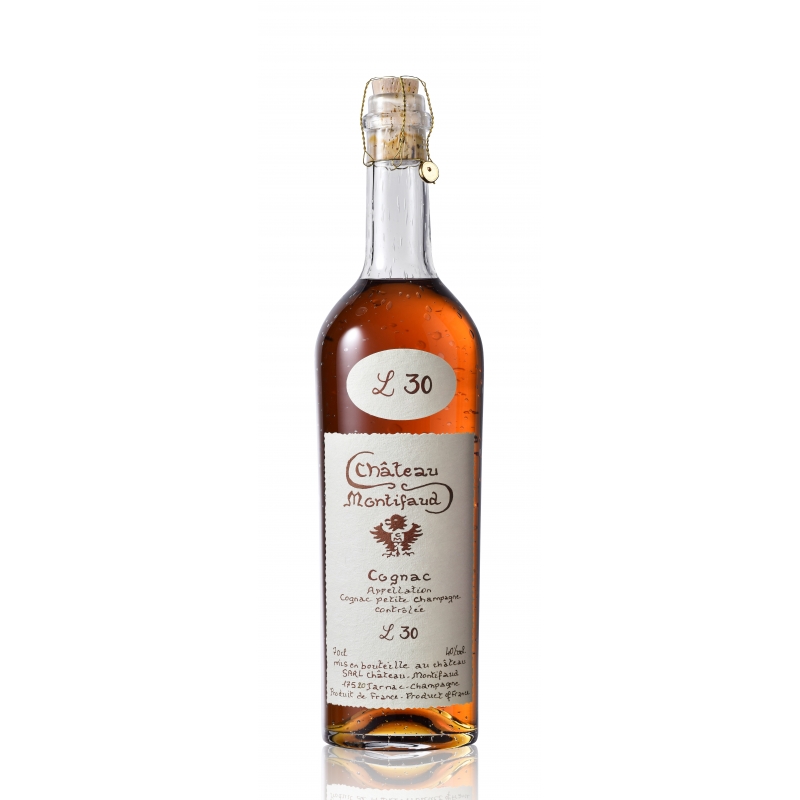  
Héritage L30 Cognac Château de Montifaud
Cognac XO from Château Montifaud Heritage L30 in a beautiful bubbly bottle - Petite Champagne
Description
Much older than the minimum required by the Cognac regulations, this XO opens the grates of the "Paradis" cellar, where the oldest cognacs of the château are kept.
Distillation artisanal with many lees, aged in French "red" oak barrels then in "old" barrels.
Remarkable aromas of dried fruit, hints of toasted almonds and spices.
Very delicate tannins, with an incredible length in the mouth.